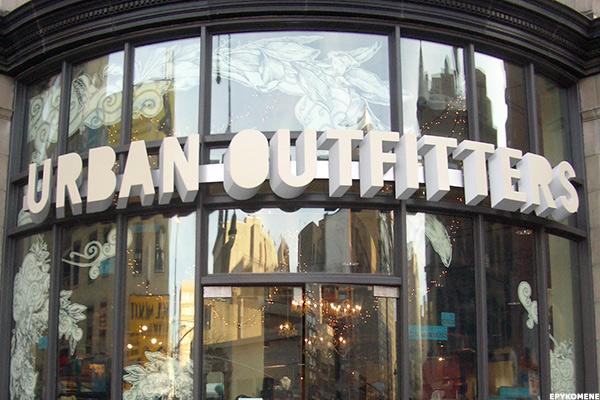 A flood of disappointing results and forecasts from department store operators has put pressure on the broader retailing category in Friday's trading, setting up some anxiety about the next wave of retailing financial reports.
Shares of Nordstrom (JWN - Get Report) fell 12% in Friday's trading, as investors respond to the steep cutback in the department store operator's full-year guidance. Shares of Macy's (M - Get Report) have traded near their lows for the year after the company cut its guidance for the full year following disappointing results.
Analysts have turned sharply pessimistic about the outlook for the retailers slated to post their results in coming trading sessions. Macquarie Capital, for instance, cited what it described as the next dominos to fall, cutting price targets on several retailers.
Urban Outfitters (URBN - Get...
More