Volatility often reigns supreme in the futures and options market ahead of a contract expiration and that is particularly true for March crude oil on the New York Mercantile Exchange.
Indeed, this week marks a duo of events for Nymex crude oil: Tuesday is the expiration of options on the March crude futures contract, while the futures contract for March expires Friday.
Prices for March oil CLH5, -1.21% on Nymex settled up 75 cents, or 1.4%, to close at 53.53 a barrel after a volatile Tuesday session.
"Oil options expire today and already we are seeing the market move," said Phil Flynn, senior market analyst at Price Futures Group.
"Usually when options expire, it adds to volatility as it becomes put up or shut up time for option short sellers," he said. "With the hedge funds massively short, this is their last time to try to mitigate the losses that they have piled up."
U.S. weekly supplies of crude oil are at their highest level, based on records from the Energy Information Administration.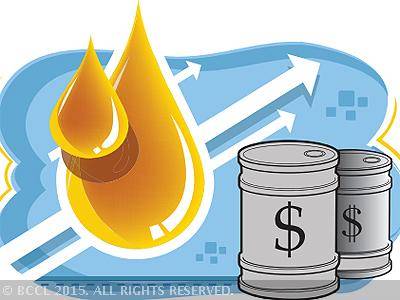 "March expiration could amplify the reaction to the crude oil supply news this Thursday from the EIA," said Richard Hastings, a macro strategist at Global Hunter Securities.
Traders this week will have to wait an extra day for weekly reports on petroleum inventories because offices were closed Monday for Presidents Day.
The American Petroleum Institute will release its supply data on Wednesday afternoon, with the EIA following suit with its own figures on Thursday morning.
Myra Saefong