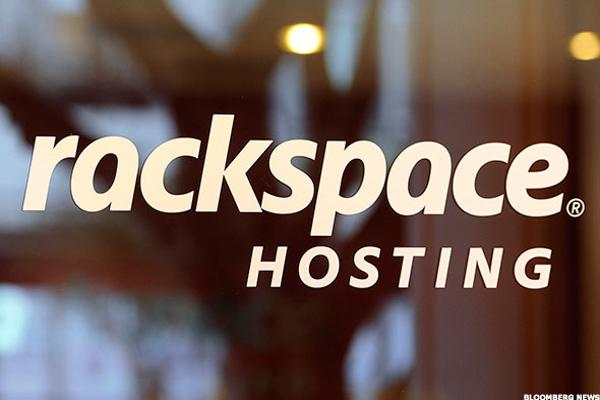 Can Rackspace Hostings (RAX) stock go higher? Yes, it can. If you hold shares, buy more now.
The cloud-computing specialist's stock, which trades around $23.30, has soared about 12% just in the past five days. The stock has now risen some 15% since falling to a low of $20.49 in May.
However, Rackspace's chart, courtesy of TradingView, still points to additional gains of 8% to 10% in the weeks ahead.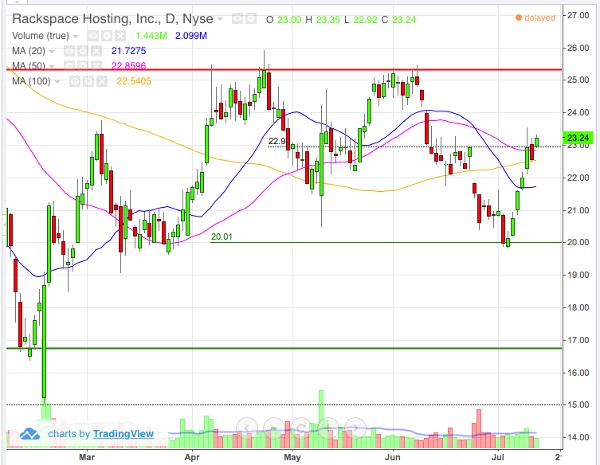 Despite the recent rise 12% surge the past five days...
More