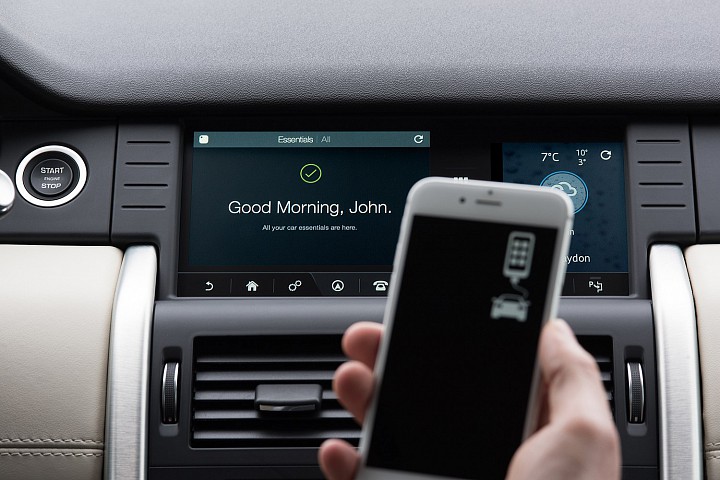 Soon, if you're a Jaguar or Land Rover owner, you'll never have to worry about leaving home without your essentials again. Jaguar LandRover Ltd. has announced a partnership with burgeoning startup Tile to feature its app on various vehicles' InControl Apps menus — starting with the Land Rover Discovery Sport. One of about a dozen apps to be featured on the system, Tile's inclusion will essentially allow your car to double-check and make sure you aren't about to drive off without any of your Tile-tagged necessities. But the best news? While drivers will have to be proactive at first and open up the app themselves, Tile and Jaguar are planning to eventually introduce a feature where the car will automatically check and make sure everything from your list of essentials is in tow.
And since the deal is non-exclusive, Tile's app may soon be making its way to more and more makes and models on the road.
Expect the feature to make its debut when the 2017 edition of the Land Rover Discovery Sport makes its way to dealers later this year.