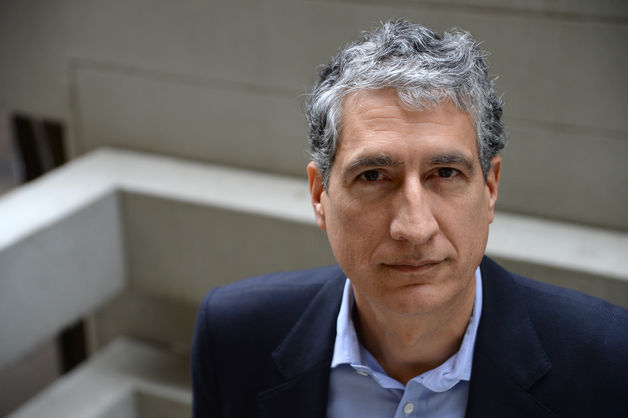 Photographer: Carla Gottgens/Bloomberg
Alberto Calderon, board member of Orica Ltd.
Iron ore prices may tumble a further 15 percent and stay low for as long as three years as expansions add to a global surplus, according to formerBHP Billiton Ltd. (BHP)executive Alberto Calderon.
Prices may trade between $70 and $80 a metric ton for two to three years as the market adjusts to increases in supply and a decline in demand inChina, Calderon, a board member ofOrica Ltd. (ORI), the biggest supplier of chemicals and explosives to themining industry, said in an interview.
Iron ore last week fell below $85 a ton for the first time in five years asChina's economy, the world's biggest buyer, showed signs of losing momentum amid an expanding global glut.
The largest iron ore producers are targeting record shipments, betting that the increase will offset the plunging prices and force less competitive mines to close. About a quarter of global supply is break-even or loss-making at prices now and production cuts are happening, according to UBS AG.
"Right now the wall of excess supply is obvious," Calderon said, ahead of a speech today to Bloomberg's "Beyond The Boom: Mining to Dining" seminar inMelbourne. "At some point someone has to take a lead and say we are all just heading towards a cliff. At some point, common sense will have to prevail."
Ore with 62 percent content at the Chinese port of Qingdao dropped 1.7 percent to $83.80 a dry ton on Sept. 5, sliding to the lowest level since September 2009, according todatacompiled by Metal Bulletin Ltd. The raw material decreased for a fifth week in the longest run of losses since May. It was little changed yesterday at $83.98 a ton.
Supply Excess
"With this excess of supply, the price will be depressed beyond what people expect," Calderon, said in the interview yesterday in Melbourne. "Until mines close it's a world of $70 prices of iron ore."
Calderon was chief executive of BHP's aluminum and nickel unit from December 2011 until April 2013.
Iron ore may average $80 a ton next year, according to Goldman Sachs. Morgan Stanley and Citigroup Inc. expect prices to average $90 next year.
The ore has declined 38 percent this year, according to Metal Bulletin, prompting some small producers fromSwedentoCanadato idle or close mines.Rio Tinto Group (RIO), the second-biggest producer, last month forecast that about 125 million tons of higher cost supply may exit the market this year.
Private Investor
A majority of mine closures or curbs to output won't necessarily take place in China as producers anticipate, said Calderon, who also is raising private equity funds for mining investments. "China's supply in iron ore will not significantly reduce, so it means that a lot of it will come from" higher-cost miners inAustralia, Calderon said.
Output in China may decline 10 percent over the two years to 2015, trimming production by 40 million tons, according to Goldman Sachs Australia Pty's Global Investment Research Executive Director Christian Lelong. Global producers may also be underestimating the extent of potential price declines, Lelong said in a Sept. 3 note.
China's domestic ore costs about $75 a ton to $145 a ton to produce, the National Development & Reform Commission said in May. That compares with a break-even price per ton of $45 for Rio, $50 for BHP and $74 forFortescue Metals Group Ltd. (FMG), UBS AG estimated in a Sept. 5 report.