Investors are right to be wary about investing in the energy sector -- after all, the steep collapse in oil and gas prices over the past two years has crushed profits across the industry. But there's one stock you should consider.
Stock prices have crumbled right alongside their fundamentals, which has elevated dividend yields throughout the sector. Many of these high yields turned out to be too good to be true, and investors have been stung by several dividend cuts or suspensions.
Of course, not all oil stocks are created equally. There are six super major oil and gas corporations -- the best of the best. How strong are the super majors? There are only two oil and gas Dividend Aristocrats -- and both are members of the six super majors.
One of these super majors is offering investors a high-risk, high-reward situation.
Must Read: Shell's Cash Becomes Cause for Concern
This high-yield energy stock has so far maintained its lofty dividend yield of 7.6%.
The stock you should consider buying is U.K.-based integrated major BP (BP - Get Report) . If oil prices continue to fall, the dividend will likely be cut. But if oil prices can resist falling back to their 2016 low of $27 per barrel, this high-yield has a good chance of surviving.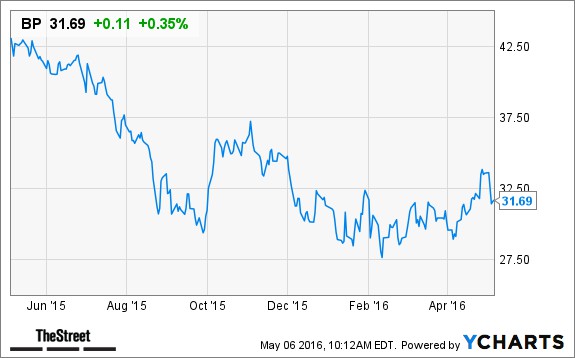 Why BP's Dividend Has Survived So Far
Dividend cuts have unfortunately become the norm rather than the exception in the energy sector over the past year. Companies including ConocoPhillips and Kinder Morgan are two of the biggest companies to slash their dividends due to collapsing...
More