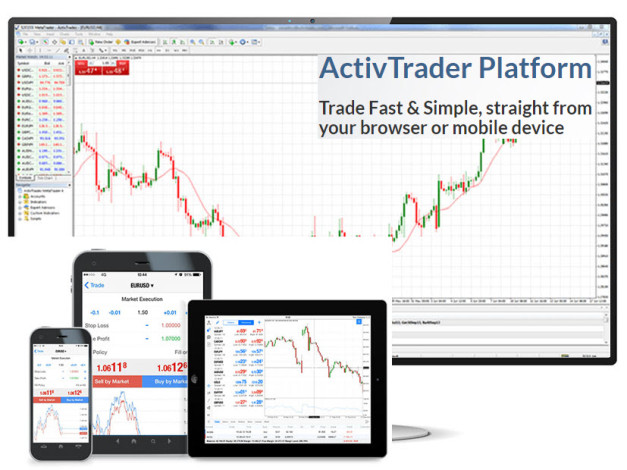 ActivtTrades, based and regulated in the United Kingdom (UK), is a leading independent broker providing trading services in Forex, Contracts for Difference (CFDs) and Spread Betting.
The broker serves both individual and institutional clients, while providing sophisticated tools and services matching their needs.
Activtrader is one of trading platform available to traders and investors with is web-based trading platform making it accessible through the use of an Internet browser thus seen as  the major upside for mobility. This means that the trader can trade using any computer as long it has an Internet connection, unlike a downloadable platform which is restricted to a single computer and you must have administrator permissions to install it.
So if you travel broadly for business or other purposes or do not have administrator permissions on your computer, then a web-based platform could be a better option for you.
Some of Activtrader key features:
Easy to use;
Available on mobile devises;
Wide range of instruments to trade;
Advanced charting;
One-click trading;
Risk Management.