Chalk it up to profit-taking.
A single analysts' comment hurt Chesapeake Energy, which fell 19.6 percent on May 6. Barclays' Thomas Driscoll said CHK's worth a buck.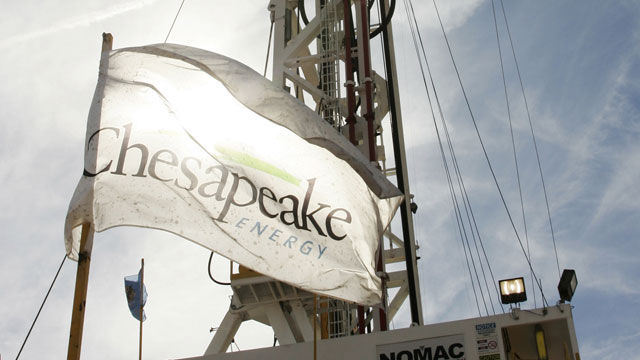 Short-sellers may benefit from the hit piece for now. Short float stood at 22 percent. Despite the big drop, the uptrend for CHK is holding. It formed starting at February, at $2, $3.80, and $6. The $4.59 closing price did not violate the uptrend. So long as Chesapeake continues on its cost-cutting, asset selling, and debt reduction plan, CHK is unlikely to visit a one dollar price target.
<!== INSTRUMENT %% %60% ==!>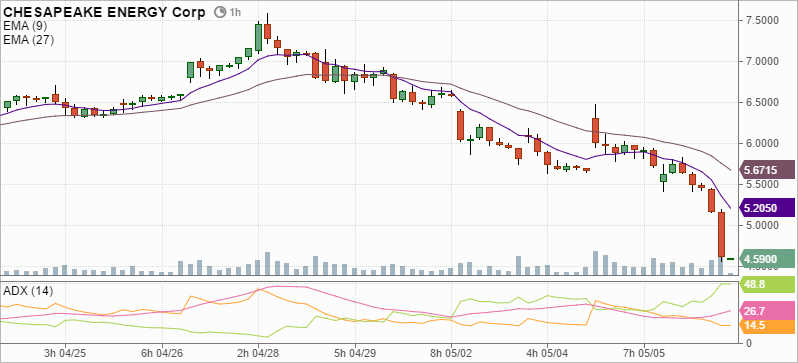 Chesapeake just needs energy prices stabilizing too, but no one knows when that will happen. The retirement of the Saudi oil minister means excess output will continue.