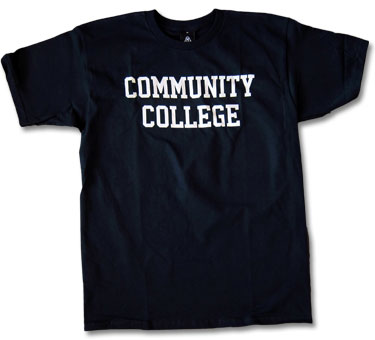 Guest Post by Linda
Financial Advantages of the Community College
It is no surprise that community colleges are flourishing here in the United States. They occupy a place all their own: part European-like technical high school and part university. That being said, one of the main reasons why the community college is so popular is that they provide a great variety of financial advantages.
Close to Home
Community colleges have so many locations in each state, that it is possible to find a location close to home. Living at home, even with a short commute, can save a student up to $8,000 a year on the expenses of room and board. This is something that speaks to parents because not only are they able to save money, they can keep a closer eye on their baby chick when that chick first flies out into the world.
Cheaper Tuition
If a student desires to obtain a four-year degree at a college or university, a full two years of credits from the community college can transfer to that four-year institution. This can mean a substantial savings for students because of the cheaper tuition at the local community college.
I did a comparison of tuition rates in my area here in the Midwest United States. The difference is astounding. At one of the local community colleges, a full semester of credit courses (12 credit hours) costs $2052 for both in-state and out-of-state students. This offers a big savings over tuition at the nearest state university, which is four hours away by car on good Interstate highway. The state university charges $3,900 per semester for full-time students who are residents of the state and a whopping $10,400 per semester for students who come from elsewhere. But this is still a big advantage over the local private four-year college, which charges an unbelievable $13,000 per semester.
Financial Aid
Community colleges are in the business of recruiting students and making it possible for them to stay in school. They do everything they can to not let students fall through the cracks. This includes creating financial aid packages for them. These packages often provide the first year of tuition completely free, paid for by grants received by the school for this purpose. The schools also provide work/study jobs to help the students with other expenses. Another advantage is that students who apply themselves and prove they can make the grade in the first year are often in line for extra financial aid in the second year of classes, too.
Little-to-no Student Loan Debt
Because community colleges are so well funded with financial aid opportunities for students, many students are able to complete their first two years of college or university without having to take out student loans, or with only having to take out a small amount of student loan debt. This is a huge advantage because it greatly limits the amount of debt the student ends up graduating with when all is said and done.
Job Training
One amazing statistic is that enrollment in community colleges actually goes up when the economy is bad. This is, no doubt, for two reasons: 1) the reasonable cost of tuition and the financial aid available, and 2) the short-term job training the community college has to offer. In general, the community college offers certification programs that take anywhere from 2 months to 2 years to complete. Many of these programs are in the medical field, such as Certified Nurses' Assistant, Licensed Practical Nurse, Surgical Technician and Lab Technician. Other areas include police science and emergency responder training. Still other areas include training in construction, heating and cooling, and electrical.
The great thing about these relatively short training courses is that once you have completed them, you are ready to step right out into the job market, and the community college will help place you with a potential employer.