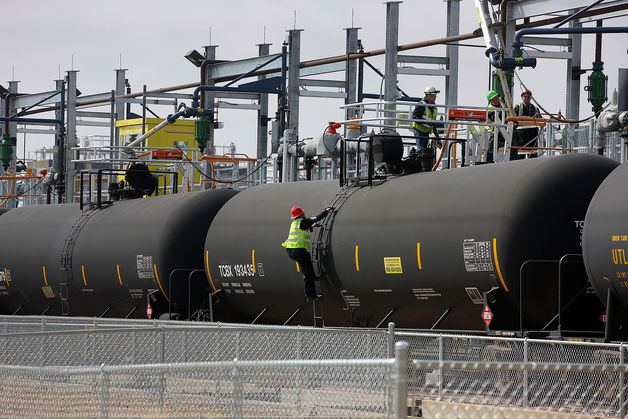 Photographer: Matthew Staver/Bloomberg

Plunging oil prices spurredhedge funds to cut bullish wagers by the most in six weeks, losing confidence in the willingness of producers to constrict supply.
Money managers cut net-longpositions in West Texas Intermediate by 8.1 percent in the week ended Oct. 14. Short positions jumped to the highest level in 22 months, U.S. Commodity Futures Trading Commission data show.
WTI tumbled 8.8 percent this month as U.S. production expanded to a 29-year high. That added to signs of a global supply glut just as the International Energy Agency cut its forecast for demand growth. Crude is now trading in a bear market, underpinned by speculation that OPEC members are favoring market share over prices.
"The price action this week is a reflection of the positioning," John Kilduff, a partner at Again Capital LLC, a New York-based hedge fund that focuses on energy, said by phone Oct. 17. The speculative betting makes further declines more likely, he said.
WTI fell $7.01, or 7.9 percent, to $81.84 a barrel on the New York Mercantile Exchange in the period covered by the CFTC report. Futures rose 41 cents to $83.16 at 12:18 p.m. in Singapore in electronic trading on the New York Mercantile Exchange today.
Global crude consumption will rise by about 650,000 barrels a day this year, the Paris-based IEA said in its monthly market report on Oct. 14. That was 250,000 fewer than last month's estimate and the slowest growth since 2009. The adviser to energy-consuming countries cut its 2015 demand growth forecast by 100,000 barrels a day to 1.1 million.