Chinese stocks fell in Hong Kong, erasing a weekly gain for the benchmark index, after the city's government scrapped talks with protesters and concern grew Europe's slowdown will hurt global growth.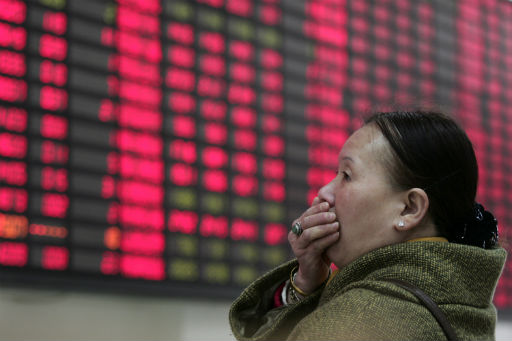 China Oilfield Services Ltd. (2883) plunged 4.5 percent after crude-oil futures entered a bear market amid speculation that demand is slowing. Citic Securities Co. and Huaneng Power International Inc. slid more than 3 percent. China First Heavy Industries dropped 3 percent inShanghai, paring a rally since Sept. 22 to 54 percent. ZTE Corp., China's second-biggest phone-equipment maker, lost 1.6 percent.
The Hang Seng China Enterprises Index (HSCEI) fell 1.8 percent to 10,299.67 at 3:22 p.m. The gauge has lost 0.5 percent this week, heading for a fifth straight week of losses. So-called H shares erased a premium versus their mainland-traded shares before the start of a trading link. The Shanghai Composite Index (SHCOMP) slid 0.6 percent to 2,374.54 at the close, trimming a weekly gain.
"The instability in Hong Kong has boosted the risk premium in that market," said Wang Zheng, the Shanghai-based chief investment officer at Jingxi Investment, which oversees about $120 million. "The Shanghai market is digesting the run-up over the past few weeks and the global sell-off overnight has also dampened sentiment a bit."
The Shanghai index advanced 0.5 percent this holiday-shortened week. Its 14-day relative strength measure, measuring how rapidly prices have advanced or dropped during a specified time period, reached 71.1 after an eight-day rally. Readings above 70 indicate a price may be poised to fall. The Standard & Poor's 500 Index plunged 2.1 percent yesterday, the most since April.