Last week, United Technologies (NYSE:UTX) CEO Gregory Hayes acknowledged that his company would miss its goal of building 200 Pratt & Whitney PW1000G series jet engines in 2016. The company now expects to deliver about 150 units of the cutting-edge geared turbofan engine this year.
That's not good news for Airbus (NASDAQOTH:EADSY). While the European aircraft giant has maintained its deliveries guidance for 2016, it could have trouble executing a smooth ramp-up of A320neo production if Pratt & Whitney's production problems continue.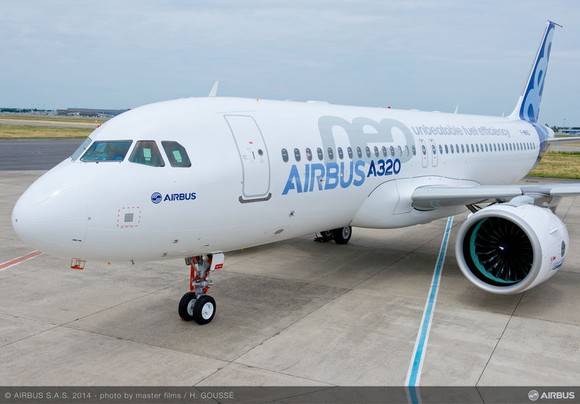 An aggressive plan
United Technologies has invested more than $10 billion to develop the new Pratt & Whitney engines, which have been highly anticipated within the airline industry. The company's geared turbofan technology provides huge fuel-efficiency improvements relative to older aircraft engines.
This has helped Pratt & Whitney gain a roughly 50% share of A320neo engine orders. (The PW1000G is also the sole engine choice for several smaller aircraft programs.) In total, the United Technologies subsidiary has a backlog of more than 7,000 geared turbofan engines.
To meet this backlog, Pratt & Whitney has planned an aggressive production ramp-up. After shipping 14 geared turbofans last year, it aimed to raise annual production to 200 this year, 400 in 2017, and 1,000 by 2020. It is slipping behind that timeline due to production issues affecting a handful of parts, most notably the fan blades.
United Technologies has also acknowledged that its 2017 engine production could be...
More