As autonomous vehicles draw ever nearer, everyone's eyes are on Tesla Inc TSLA, an innovator positioned to disrupt the wider U.S. economy.
The firm's ingenuity threatens to render longstanding services and products obsolete, wholly eliminating jobs, skills, companies and industries.
The Big 3
General Motors Company GM, Ford Motor Company F and Fiat Chrysler Automobiles NV FCAU are "in a really tight spot" imposed not only by Tesla's game-changing technology. Read more
TSLA. Stochastics are ready to give sell signal. So the shares will break out the channel and form a downside trend. Probably the shares will try to close the gap.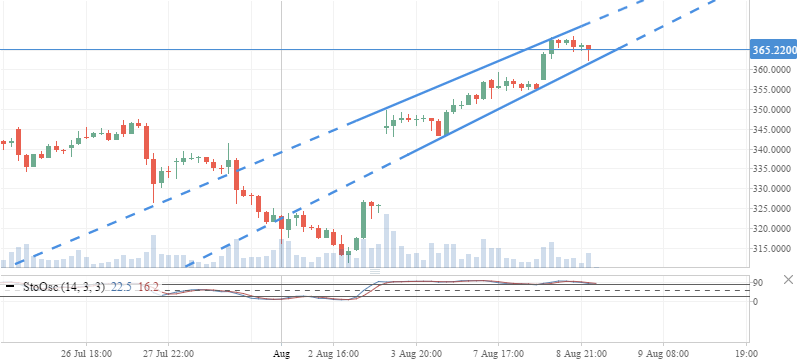 GM. The growth potential is limited. Probably there will be some consolidation.
$GM
, GENERAL MOTORS CO / H1