Still a month away from its official opening, Walt Disney Co.'s latest theme park resort in Shanghai is already a popular destination attracting thousands of Chinese.
A Disney store -- the biggest park-operated retail shop in Asia -- and restaurants in a public, commercial strip of the Shanghai Disney Resort opened on Saturday to long lines. Locals flocked to the area to stroll around its artificial lake and snap pictures with a fountain sculpture of Mickey Mouse on a steamboat. Disney also began trial operations for the park -- its sixth worldwide and first in mainland China -- over the weekend.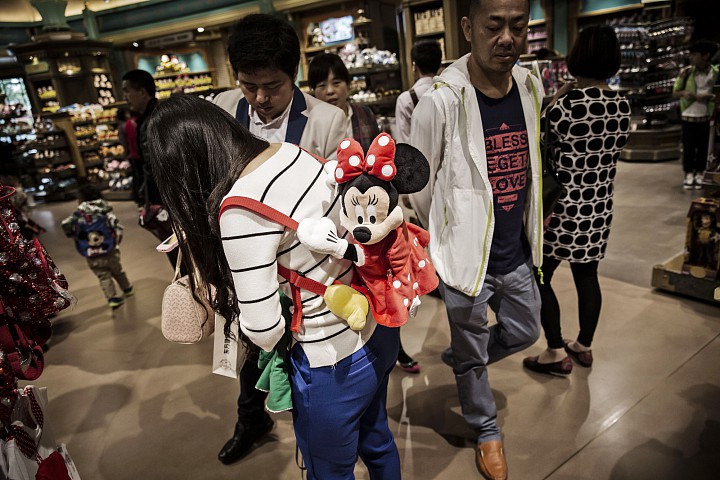 Since the metro station for the Disney grounds opened two weeks ago in Shanghai's Pudong district, the area has become a popular destination ahead of the resort's June 16 debut. The world's largest entertainment company is banking on 330 million Chinese living within three hours of the site to pay for visits to the $5.5 billion resort, famous for its iconic castle and themed rides. China's government, in turn, is relying on increased consumer spending to boost an economy growing at the slowest pace in 25 years.
"I remember watching Mickey Mouse cartoons when I was young, so it's quite exciting to see Disneyland for real," said Wang Yidan, a 30-year-old technician who bought a Mickey Mouse hat for 99 yuan ($15) at the World of Disney store for his daughter...
More