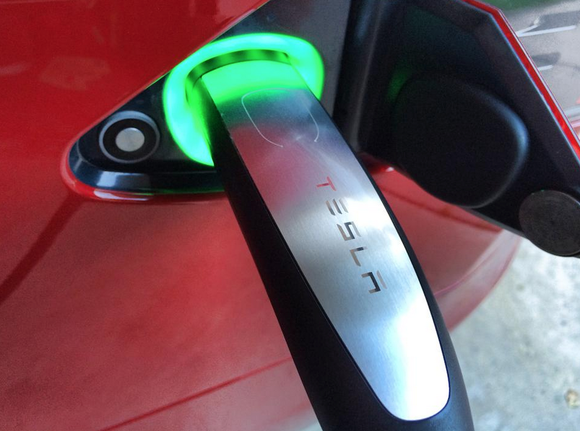 On Thursday ,Tesla Motors (NASDAQ:TSLA) will unveil a new software update to end the range anxiety faced by many owners and prospective customers in the Model S. CEO Elon Musk announced that details of the software update will be revealed in a press conference this Thursday. Moreover, the CEO revealed that the software update will be available for all Model S vehicles.
Range anxiety refers to the concern of electric vehicle owners that their vehicle will run out of charge before the battery can be recharged. The limited number of charging stations and low range of most electric cars are the main reasons for this anxiety. While Tesla is rapidly expanding its Supercharger network to alleviate this problem for its customers, concerns still remain, particularly in foreign markets where the network is significantly smaller than the U.S.
Range anxiety was cited to be one of the main reasons for Tesla's weaker-than-expected sales in China in the fourth quarter of 2014. The company also missed its global sales target last year.
As a result, Tesla started restructuring its operations in China recently, leading to a number of layoffs. Moreover, the company has decided to reorganize its regional sales teams and will appoint three regional sales vice presidents for North America, Europe and the Asia-Pacific. Following these appointments, Jerome Guillen, who is currently the vice president of global sales and service, will be involved in post-sales responsibilities. He will continue to be part of the senior executive team and report directly to Musk.
Tesla currently carries a Zacks Rank #3 (Hold). Better-ranked automobile stocks include American Axle & Manufacturing Holdings Inc.