Chipotle will struggle with sales following the E. Coli incident.
However, there's new data suggesting a significant uptick in consumer sentiment around the brand.
Therefore, I'm forecasting a relatively brisk recovery to sales, which creates a compelling deep recovery play.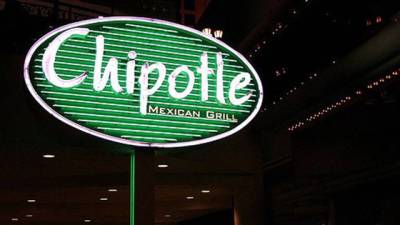 I'm initiating coverage on Chipotle Mexican Grill. This isn't meant to be a preview for Q1'16 results but rather a fundamental break down of revenue/cost drivers for the full duration of the year.
For the most part, Chipotle Mexican Grill (NYSE:CMG) shareholders have struggled this year due to weakening same store sales comps driven by the E. Coli incident in Q4'15. Quite frankly, the impact was significant due to the implied credibility of the brand, which was centered around organics, which is generally perceived to be safer. However, that built-up perception of value/quality/safety has diminished quite significantly, which resulted in 15% comparable restaurant sales declines in Q4'15. The comp sales become crucial to determining margins this year as average unit volumes (AUV) determine break-even for both new and existing restaurants.
There's a lot of variability to sell side revenue models as revenue has become difficult to model this year. Given the data points provided by third-party surveys, the recovery of same store sales comps has become more predictable. Anticipating a rapid V-shaped recovery seems a bit of a stretch at this point, but comp sales will likely ramp on a q-o-q basis for the duration of FY'16. A decline in consolidated revenue seems unavoidable despite 220 to 235 restaurant openings this year, therefore I'm anticipating comparable restaurant sales to fully recover in FY'17.
Sentiment has become too negative following the breakout of E...
More