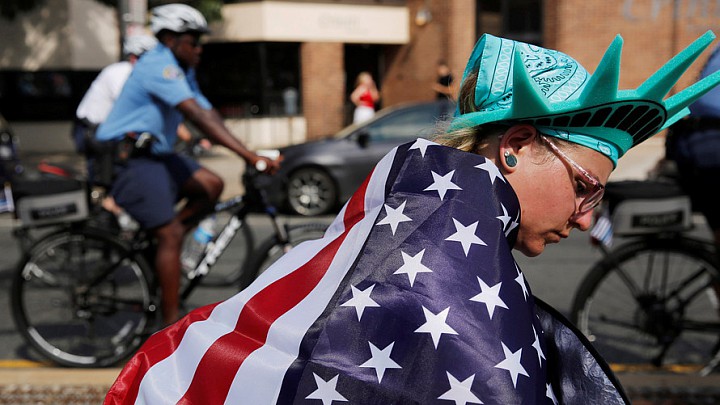 Apple AAPL, -0.77% and it's ailing watch take center stage on the extremely crowded earnings schedule this week as the stock market continues to feast on a steady diet of new highs. We banged out another on Friday, and despite a rather tepid looking start in markets, more are likely on the way.
It's quiet out there for now, but that's about to change in a hurry.
"It's the busiest week of earnings season. It's the broadest," Wunderlich Securities Chief Market Strategist Art Hogan told CNBC, pointing out that we'll hear from about a third of the S&P companies. "There's going to be an insane amount of catalysts during the course of the week."
While corporate and economic data may ultimately be the primary market drivers in the coming days, investors will also be plenty distracted by the Democratic National Convention, which kicks off today and drags on for most of the week.
The good news for bulls: If the circus sideshow of the Trump celebration wasn't enough to trigger a wave of risk-off behavior, then it'd be pretty shocking to expect the DNC to have much of an impact on markets.
Hillary Clinton's little affair might not be as colorful, but it will still own the headlines. It already started with the resignation of the convention's chairwoman.
For traders, however, it's more about what we get from the housing sector, the latest Fed talk and the flood of quarterly results. At least it should be.
Wade Slome of the Investing Caffeine blog said to be prepared to get hammered by "detailed and dogmatic online editorials," but also to be prepared to ignore them and focus on what matters.
"Politics can trigger very emotional responses," he...
More