Qualcomm recently struck a licensing deal with Oppo.
That's another big win for Qualcomm's operations in China.
We could see an additional QTL revenue of about $262 million during FY17.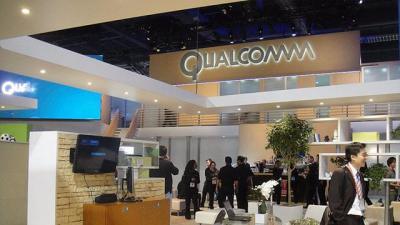 Qualcomm (NSDQ:QCOM) has done it again. The chipmaker has managed to strike a licensing deal with another major unlicensed China-based smartphone manufacturer, Oppo, as announced last week. This patent deal would allow the latter to design, develop and sell handsets and other electronic devices equipped with Qualcomm's 3G WCDMA and 4G (LTE-TDD, TD-SCDMA and GSM) technologies in exchange for a royalty fee, at a royalty rate that's consistent internationally. This comes as another positive news for Qualcomm shareholders.
Healthy income addition
The announcement comes as a second big win for Qualcomm in China, after Xiaomi. Both Oppo and Xiaomi were selling 3G/4G handsets but they weren't paying royalties to Qualcomm for using its wireless technology. So it was an opportunity loss for Qualcomm. It has already developed the wireless technology, which would be relevant only for a finite number of years going forward, so not being able to strike licensing deals with these Chinese majors was like not reaping full returns on its investments.
However, the patent deal comes across as a positive announcement for Qualcomm and its shareholders. The company unlocked value and future revenue streams by going through some legal channels and forcing Oppo's hand into paying royalties. From the standpoint of financials, the good part about this deal is that unlocking a licensing revenue stream from Oppo required next-to-nothing capital expenditures.
Granted that it would have taken some lobbying and sitting with some expensive lawyers on Qualcomm's part, but nothing really on the technology side. More...
More