Chipotle's current woes are not a sign of permanent damage.
Recovery will come, albeit slowly.
An ideal long-term investment if you can wait it out.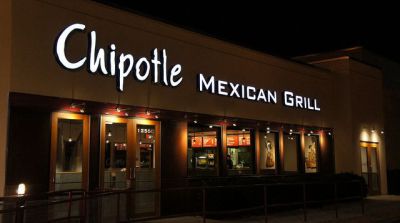 Chipotle Mexican Grill INc. (NYSE:CMG) is one of the companies you can depend on. They showed the restaurant world what profitability and growth are all about, and for more than a decade now they've continued to outperform themselves year over year over year.

Source: Company Filings
Today the company isn't doing too well, but that's only on the surface. The dreaded E. Coli has struck, and they're down. But they're not out by any means, and I'll tell you why.
Chipotle's Claim to Fame
For starters, it was possibly one of the few restaurant chains that grew more than five-fold in one decade. From sales of a little over $800 million ten years ago, they grew those revenues to more $4.5 billion last year.
But the real appeal to Chipotle's loyal clientele is how they positioned themselves as a health-and-socially-conscious business. This was the company that really showed people that the burger giants were treating their restaurants like assembly lines, without much care towards how that food was sourced.
With Chipotle, people immediately knew they were getting top grade ingredients that were ethically sourced. To top that off, they elevated the humble burrito to superstar status - and the fashion-conscious consumer came. In droves.
And it's because of that focus on "Food with Integrity" that the E.Coli episode has hit them hard, and Chipotle is doing everything it can to assure people that their food is still as safe and ethical as ever.
"We decided long ago that we didn't want Chipotle's success to be tied to the exploitation of animals, farmers, or the environment, but the engagement of our customers."
— Steve Ells
A Beleaguered Burrito
For most people, a stock that drops from $750 to...
More