Want access to this information before it is priced into the market? Get access to Benzinga's real-time news feed for only $1.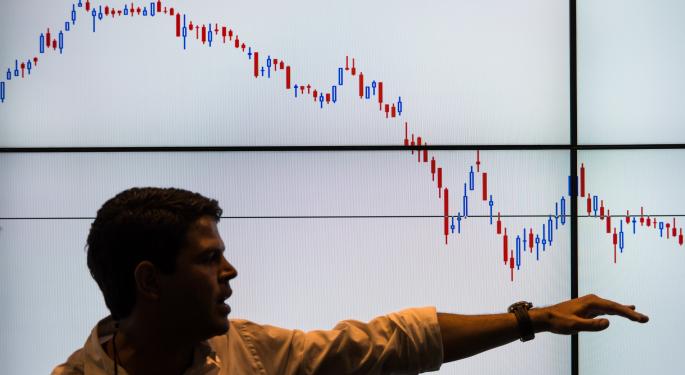 The CBOE Volatility Index (VIX), the broader stock market's "fear gauge," is threatening the psychologically significant "20" reading. It was pushed there late Thursday as part of an all-out assault across the S&P 500's (SPX) 10 sectors.
That begs the big question: Was that our healthy back-to-school haircut? Or was it a reset that will force the bulls (and the Federal Reserve) to take a good look at the globe?
Stock sellers came up for air briefly overnight, lifting some bulls' hopes that Thursday's plunge—the deepest loss of the year so far—could be short-lived. But another Chinese red flag spoiled the bulls' night. Activity in the economic giant's factory sector fell to a 6 ½-year low in August.
China's Shanghai Composite closed down 4.3%. Europe's broad stock averages technically flirted with correction territory on Friday, on track to log their worst week of 2015. As global stocks recoiled, "defensive" gold was up some 4% early Friday. Oil prices fell but are holding just above $41 a barrel. But check this out: Oil is on track to log its 8th straight losing week, a streak last seen in 1986.
With Thursday's retreat, main U.S. stock indexes turned negative for the year. The S&P 500 (SPX), in figure 1, shed over 2% to close at 2,035. The move pushed SPX...
More