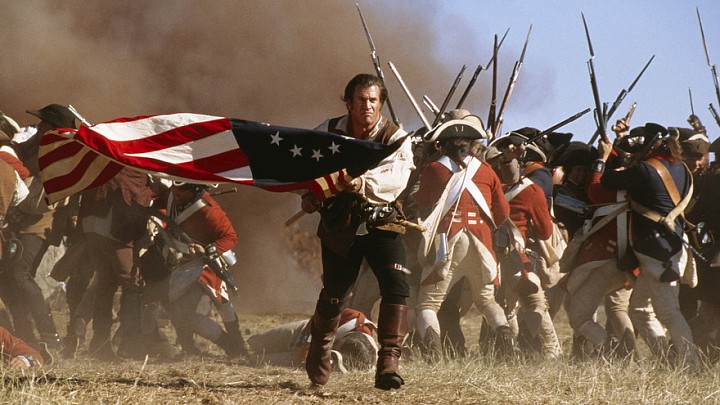 Columbia Pictures/Courtesy Everett Collection
How brave are you feeling today?

The S&P 500 finally nailed its longest winning streak of the year yesterday. That is five straight trading days of gains. What happens next depends on how brave investors are feeling.
The index SPX, -0.36% closed at 1,987.05, a 1.8% gain yesterday, butting up against the 2,000 level, which has been a psychological wall hard for investors to scale. Hence, the debate about whether this latest run higher means that markets have shut the door on the volatility that struck in later summer, and which has been haunting it ever since.
There's a "65% chance this market has turned the proverbial corner," Kent Engelke, chief economic strategist at Capitol Securities Management, toldMarketWatch yesterday.
Less optimistic is Mark Newton, a partner at Greywolf Execution Partners. Speaking to WSJ MoneyBeat's Paul Vigna, Newton noted that since the year 1900, every single time the stock market has been off by 6% or more heading into October — that's 22 times — it has failed to get back to positive ground by year's end. Nine of those times, it has done even worse. Check out MoneyBeat here.
Count former Pimco chief Bill Gross, who's now at Janus Capital, as among those unwilling to take on that risk right now. In an interview with Bloomberg, he says investors need to sit this market out and get "cold water splashed on their faces." But then, our call of the day sees the end of 2016 delivering big gains for global markets.
As our chart of the day shows, any caution comes just as the VIX seems to be calming down.
Maybe investors don't give a ballyhoo about the angst on Wall Street anyway. As Convergex strategist Nick Colas notes, the average American investor is fairly apathetic about what's going on the stock market, based on Google search terms since July. (h/t to Reformed Broker's Josh Brown)
Searches for the term "stockbroker" are down 6% over the past three months, notes Colas. But searches for political terms are up 50%, with — you guessed it — Donald Trump in the lead.
http://www.marketwatch.com/story/why-now-is-the-time-to-be-b...