This was my first week blogging on WhoTrades, and it has been a good one.

I hope more of you join me so we can discuss the markets together. Just register and start blogging your own ideas too.
Let me review the markets I have been following:
EUR/USD - I noted a chance to buy on the dip with S20-R40 combination (close enough). Price was also testing a previous resistance as support, as well as a projected support. The Friday session gave this scenario a boost, increasing the possibility of a retest of this week's highs and then the 1.38-1.3845 resistance area.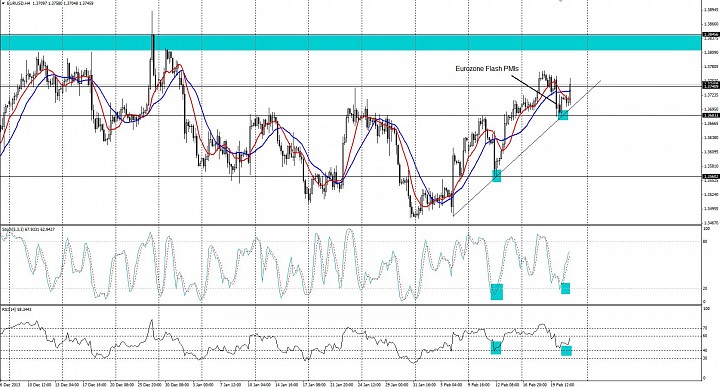 (EUR/USD 4H Chart: click for full size)
USD/JPY - There was a breakout, that eventually turned into an ascending triangle. As we wind down the week, it appears to be challenging the triangle resistance, a break of which can open up 103.40.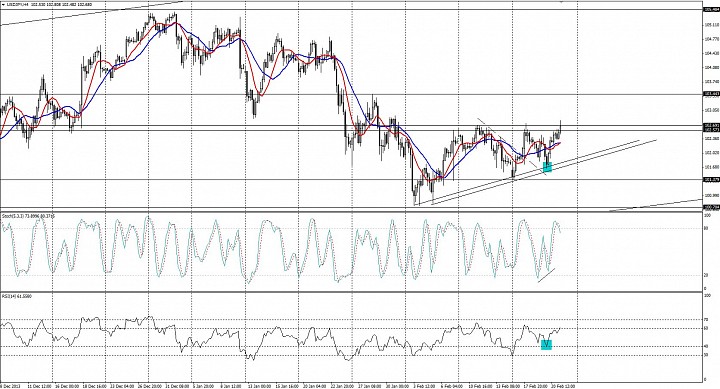 (USD/JPY 4H Chart: click for full size)
GBP/USD - I just talked about a possible flag breakout following a downward spike, which was associated with poor UK retail sales data that were not so bad. And we have one. Let's see if this breakout plays out, or if its just a head-fake.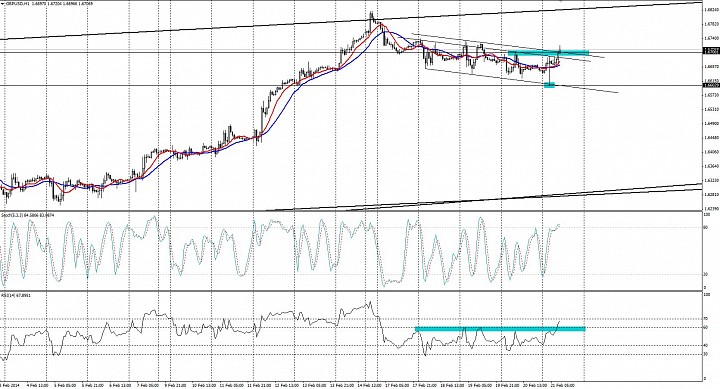 (GBP/USD 1H Chart: click for full size)
The EUR/JPY set up and trade worked out very much as projected. EUR/AUD had a breakout and throwback, which provided a set up for a buy. The Euro was very strong on Friday.
AUD/USD got almost to 0.9085 where I noted a sell consideration. It did slide in the context of a 2-week consolidation.

USD/CAD continued higher after the spotted breakout.
Silver hasn't done much consolidating throughout the week. 
The S&P500 was the one instrument that acted in a way I didn't anticipate. After a bullish breakout on Wednesday, it fell below the week's range to close the day. Then it popped back up in the Thursday session. But now, we have a range to look at for the upcoming week between 1847 and 1820.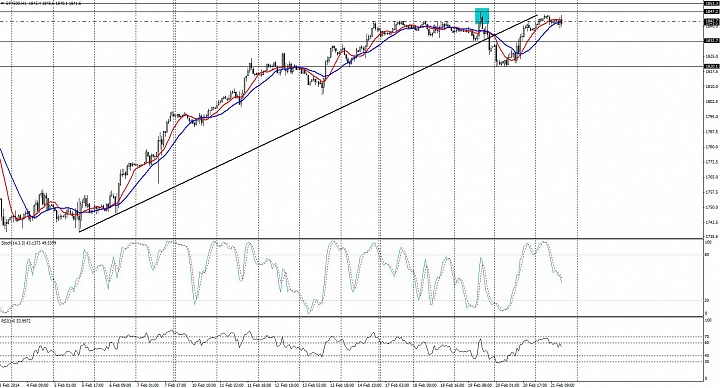 (SP500 1H chart: click for full size)