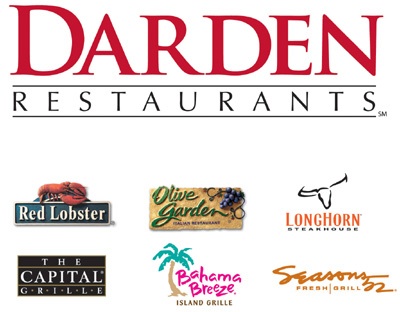 (Image source: 2acheck.com)
The activist hedge fund Barington Capital is urging Darden Restaurants, Inc. (NYSE:DRI) to split into three companies in an effort to improve long term shareholder value. Barington Capital owns over 2 percent of Darden Restaurants' outstanding common stock. The report from Barington Capital outlines a plan that would separate Darden Restaurants between mature restaurants and younger restaurants with higher growth potential. The mature restaurants would consist of Red Lobster and Olive Garden. The main objective of the mature restaurants would be dividends payment. On the other hand, the younger restaurants would consist of LongHorn Steakhouse and Capital Grille with an eye on growing their stock prices.
Barington Capital is also calling for Darden Restaurants to spin off their real estate holdings. According to Barington Capital, if this plan is implemented Darden Restaurants' stock price could climb as much as $80 a share.