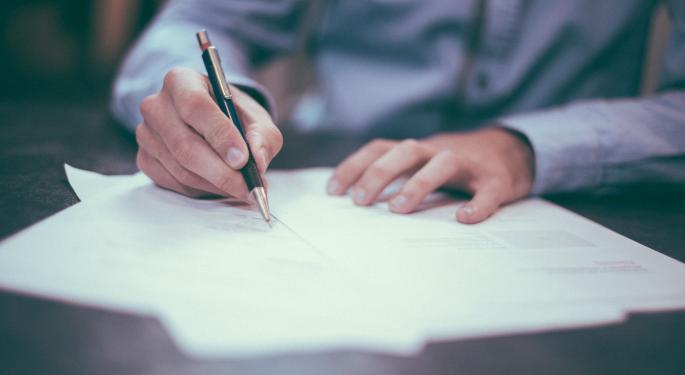 It's only 13 weeks into 2016, and the year has already entered in the record books, albeit not for the best reasons.
The year has already seen the cancellation of $465 billion of deals globally, according to a report on the Wall Street Journal citing Dealogic, which says this is the second highest year-to-date level of failed deals since 2007's $505 billion lost-potential figures.
The Year In Review
Citing the analytics firm, the Journal said the recent collapse of nearly $35 billion merger between Halliburton Company HAL 1.9% and Baker Hughes Incorporated BHI 3.55% increased the value of withdrawn U.S. deals to $378 billion and made for an "already a record high for a year."
Meanwhile, Pfizer Inc. PFE 0.71% terminated its $150 billion tie-up with Allergan plc Ordinary Shares AGN 5.98% after the Treasury unveiled legislation that aims to curb inversions.
Other abandoned deals thus far in 2016 include Honeywell International Inc. HON 0.54%'s efforts to buy United Technologies Corporation UTX 1.02% and Canadian Pacific Railway Limited (USA) CP 1.56%'s bid to acquire Norfolk Southern Corp. NSC 1.54%. In addition, China's Anbang dismissed the $14 billion proposal to buy Starwood Hotels & Resorts Worldwide Inc HOT 0.1%.
According to Dealogic, there are $114 billion in unsolicited or hostile bids still pending, and the saga may continue.
© 2016 Benzinga.com. Benzinga does not provide investment advice. All rights reserved.