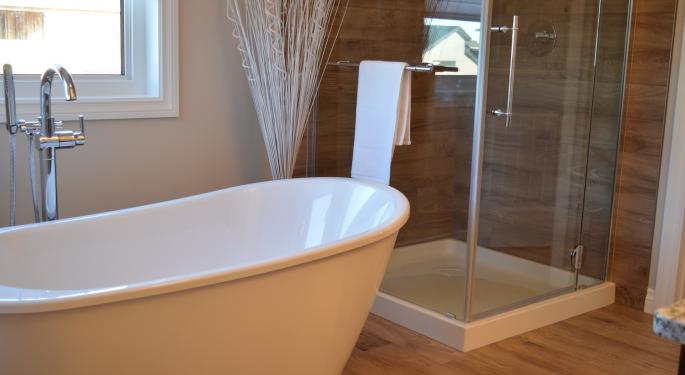 Although Halliburton Company HAL 0.84% reported beat results for Q2, Credit Suisse's James Wicklund noted that the recovery wasn't as robust as investors had hoped.
Wicklund maintains an Outperform rating on the company, with a price target of $49.
Lower-Than-Expected Recovery
The analyst mentioned that while the commentary was positive, "Q2 was confirmed as the earnings trough" and that "more of a 'bathtub' rather than a 'V' shaped recovery was implied."
It had widely been expected that the next incremental horsepower to be implemented would lead to a 20–30 percent price bump, since no company would want to put out more equipment at a loss.
However, Wicklund pointed out that this belief "misses that higher utilization of working equipment occurs before incremental capacity is added."
This means that the current equipment would be made to work up to 24/7, meaningfully increasing utilization with only minimal variable cost.
According to the Credit Suisse report, "Only 4-plus million horsepower of pressure pumping capacity has left the market versus the 5 million for which many investors hoped."
Looking Forward
Wicklund expects activity to ramp slowly in 2H16 and continue to improve through 2018. The analyst also believes Halliburton will take on cost cuts in Q3 to ensure Q2 is the earnings trough.
Although there has been almost no increase in activity thus far in July, "HAL has positioned itself to benefit disproportionally on the recovery, regardless of pace, which is the best and most a company can do."
Did you like this article? Could it have been improved? Please email feedback@benzinga.com with the story link to let us know!
Date
Firm
Action
From
To
Jul 2016
FBR Capital
Maintains
Outperform
Jul 2016
Nomura
Maintains
Buy
Jul 2016
Deutsche Bank
Maintains
Buy
© 2016 Benzinga.com. Benzinga does not provide investment advice. All rights reserved.