While "sources" have yet to confirm anything about an extension for Greece (and some have actually denied it - Italy's Padoan "hasn't seen any plan yet"), US Treasury yields are rising (10Y back above 2.00%), and risk assets rallying in Europe and US. Greek stocks are up over 7% today (taking them up 2% on the week) but Greek bank bonds remain lower on the week (despite today's rally). US equities are sceptically rallying on the back of USDJPY momo ignition, auctioned up to pre-payrolls stops.
European stocks are drifting higher but only Greece is super-excited...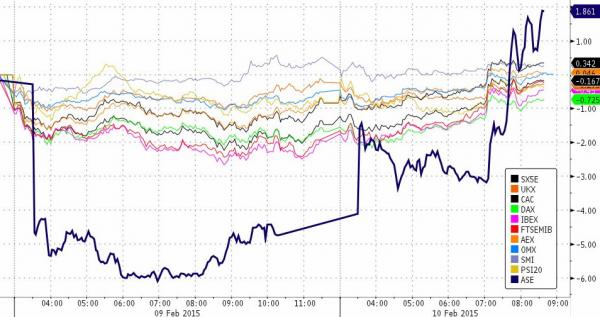 But Greek bank bonds - perhaps the most sensitive asset to Greek bailout - has not recovered yesterday's losses...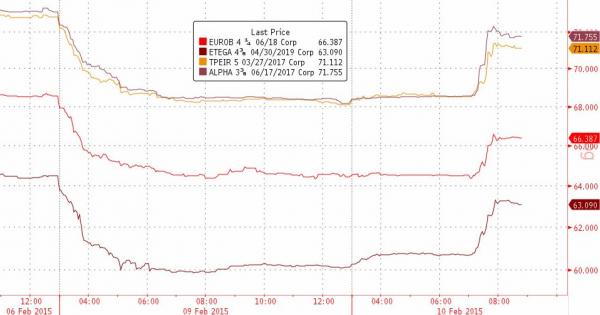 But US Treasury selling continues...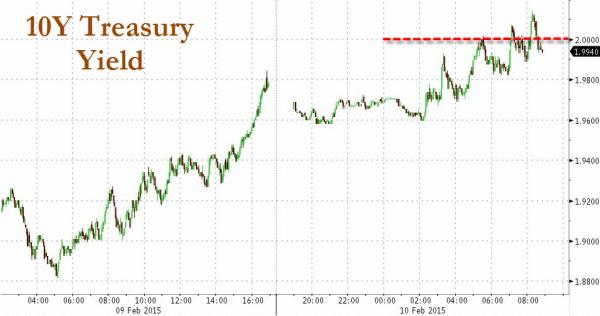 And US equity buying - supported by USDJPY - auctions stocks up to the payrolls level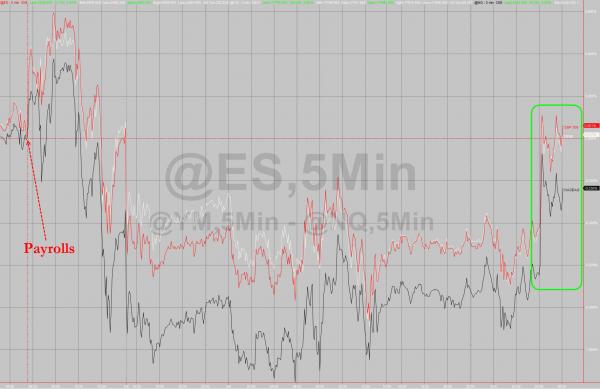 Charts: Bloomberg