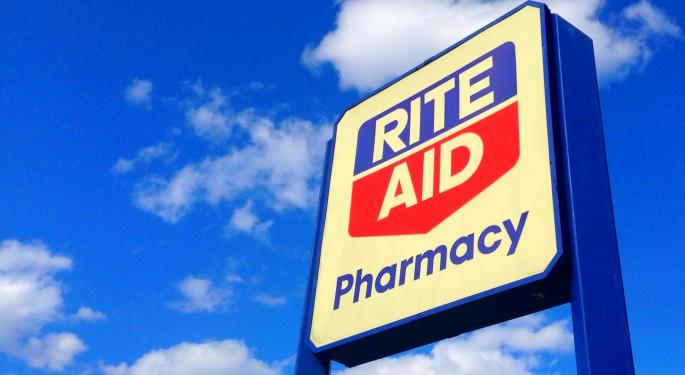 Shares of Rite Aid Corporation RAD are up 6 percent Thursday after Walgreens Boots Alliance Inc WBA reported its Q3 earnings. In addition to an earnings beat, Walgreens indicated that it now expects its proposed buyout of Rite Aid to close by January 27.
The new deadline represents a three-month delay from the original projected closing date, but it eased growing market fears that the deal may not go through at all. The deal has faced intense regulatory antitrust scrutiny.
Rite Aid shares plummeted 5.1 percent on Wednesday on reports that Kroger Co KR may be reconsidering a purchase of Walgreens stores that would be divested as part of the Rite Aid merger.
However, Walgreens CEO Stefano Pessina was adamant that he expects the deal to go through.
"From the fact that we have included some part of Rite Aid potential profit now in our guidance, you can really understand that we are confident about this deal," Pessina said on the earnings call.
Related Link: Why Walgreens Is A Buy, Regardless Of Rite-Aid Deal
Walgreen's buyout price for Rite Aid is $9/share, still well above the stock's current $7.05 market price. This significant discount implies that the market is not nearly as optimistic about the deal as Walgreens management is.
© 2016 Benzinga.com. Benzinga does not provide investment advice. All rights reserved.