2015 has been tough for Bill Ackman, as we noted previously, having extended his year-to-date losses to 21.2%.
But Q3 was particularly noteworthy in its unhedged magnificence. As the following table shows, of all his positions, his only positive contributors to returns added a whopping 0.1%, not so much his other 13 positions...
Pershing Square's Q3 Contributors to Returns...
It appears Bill Ackman is taking the "Zero Hedge" mantra to heart.
And for many of the names, things have got considerably worse since the end of Q3...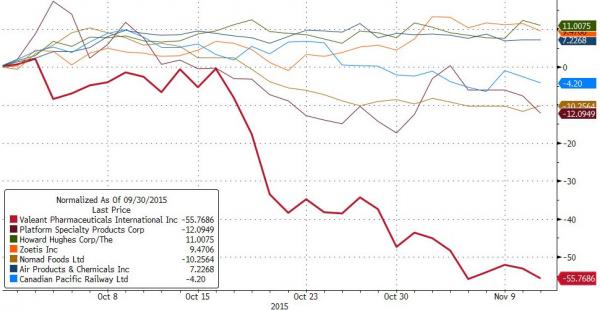 And now - with the Valeant-Allergan transactions under question - one wonders what related liquidations may do to Q4's returns.
Charts: Bloomberg