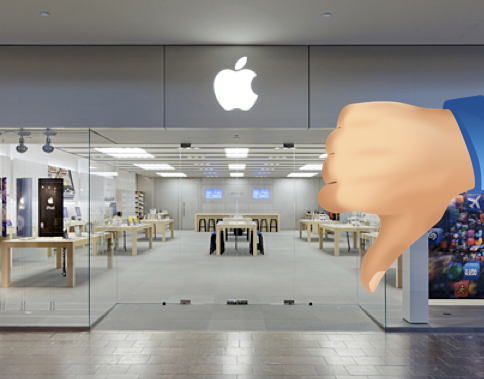 According to CNBC, Apple (NASDAQ: AAPL) experienced pretty significant tech issues throughout Wednesday, leaving customers unable to make purchases through some of the company's platforms. According to and error message, platforms like iBooks, iTunes and the App Store all crashed at various times throughout the day, starting at 5 a.m.
Some of the most affected areas are the United States, the UK, Spain and Switzerland, according to CNBC. Apple stock lost about .75 through the day.
CNBC commenter Manny Ramos said:
Since the power went out, Apple had lost over one trillion dollars in revenue
CNBC commenter zebramann said:
Suprised to see old school technology in an apple store? News flash majority of devices in that store are old school technology.