After hitting a 9-month low in June, Markit's US Manufacturing PMI bounced to 53.3 in July with new orders, output, and employment rebounding. In a China-esque moment, ISM disappointed, modestly dropping to 56.3 with prices paid surging and new orders tumbling. All of this uncertainty is happening as 'hard' data in the American economy is collapsing.
After six straight months lower, PMI bounced in July (very slightly beating the 53.2 expectation) but ISM dipped and missed expectations.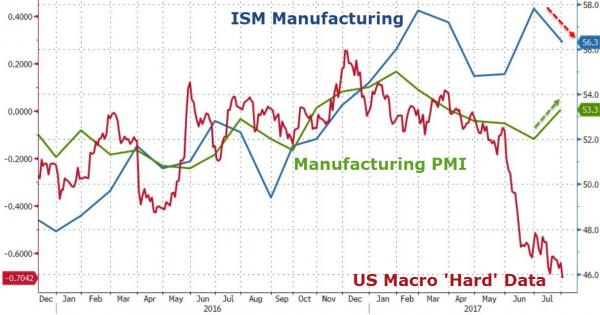 ISM breakdown shows most sub-indices declined but a surge in prices paid!!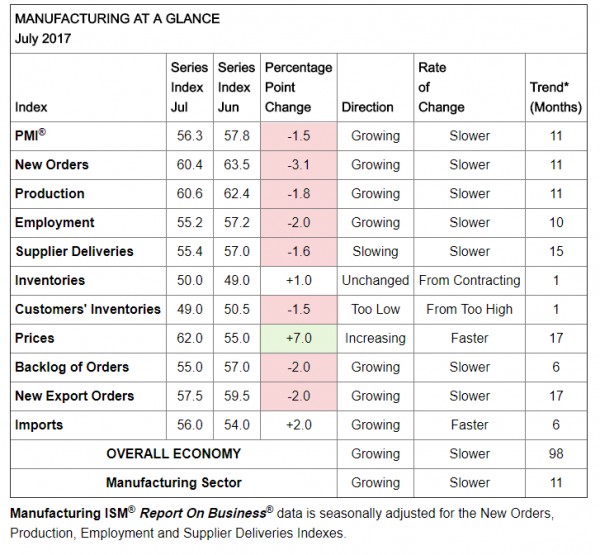 New Orders are slumping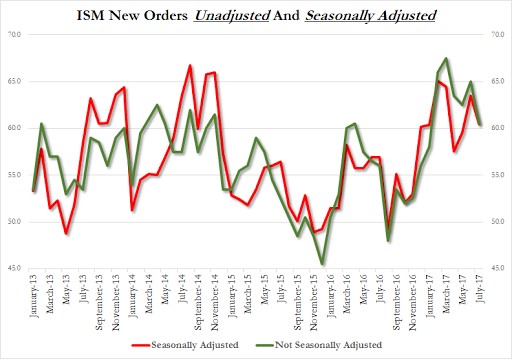 Despite the drop in new orders and the overall index, every ISM respondent was bullish...
Commenting on the final PMI data, Chris Williamson, Chief Business Economist at IHS Markit said:
"The second half of the year got off to a good start for US manufacturers, with the health of the sector improving at the fastest rate for four months. Output, new orders, employment and buying activity all grew at increased rates. The only real blot on the copybook was a decline in exports for the first time since last September.

"However, IHS Markit expects GDP growth to accelerate to a near 3% annualised rate in the third quarter, fueled by gains in consumer spending and business investment, which should benefit manufacturing."
However, before we get all carried away with this modest rebound, Williamson notes...
...although rising, the survey indices remain consistent with only very modest increases in comparable official data such as manufacturing output, durable goods orders and payroll numbers.

Clearly the manufacturing sector remains stuck in a low gear, though is at least gaining momentum and will hopefully shift up a gear as we move through the second half of the year if demand continues to improve.