Last Friday, April 29th, 2016, the U.S. Indexes were very bearish as price clearly broke below the 20 day moving average then rebounded back up to test that level and was rejected and sold into.
The chart below shows the market bullish and bearish momentum and price action. The momentum of these markets has now shifted away from being 'bullish'. It is currently struggling to find support and hold up.Do not expect new highs on the SPX and I feel its beginning its 'bearish reversal' (topping phase) before making a new leg down.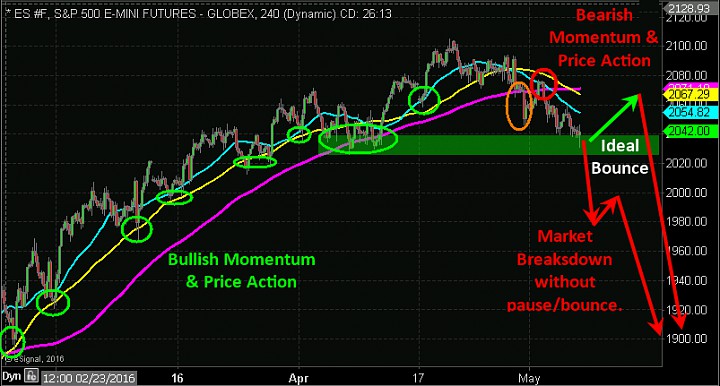 It is important to realize that all bear markets have strong rallies within them. In fact, some of the more powerful market rallies happen during bear markets, so what we have experienced this year is very normal.
With being that said, this bear market counter trend rally is running out of steam and is on the verge of a very strong wave of selling which will catch the majority of market participants off guard. Why? Because these super strong counter trend rallies actually convince the...
More