The 4HR
GBP/USD
is testing a very important level currently near 1.5915. The pair has seen ranging action over the last week, however volatility has picked up today, and after an initial upthrust, the pair has fallen back down to test the 200 moving average in the 4-hour time-frame.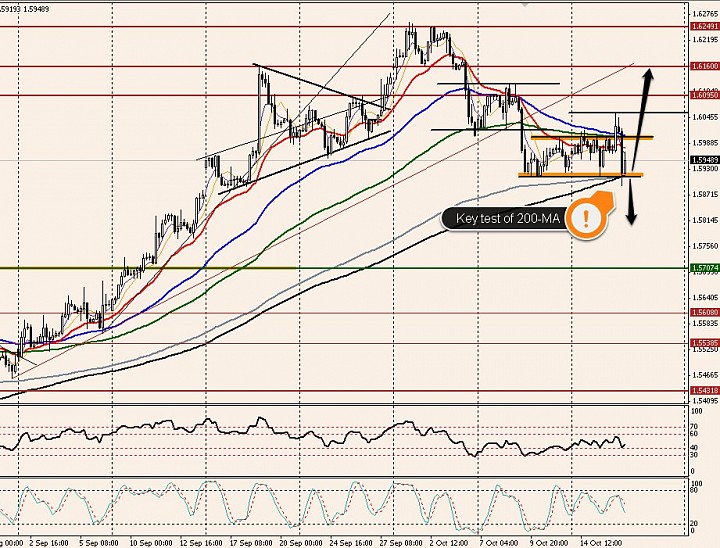 The GBP certainly fell back from its early October peak near 1.6250, however in the longer term context it has been in a substantial 3-month uptrend, and so a pause and retracement certainly seemed warranted.
The question now is whether the last week or so range was re-accumulation, and therefore we may be setting up for a continuation of the previous uptrend. The key sign then may come from just how price action responds here around the pivotal 200-sma, and this horizontal pivot at 1.5915.
If the USD sees a period of strength, and the pairs falls through the 200-sma and then holds it as resistance, then the retrace may target the 1.5715 level that was snapped in early September. This would present another opportunity to look at a continuation of uptrend in a higher timeframe.
- Nick