DALLAS, Nov. 13, 2015 /PRNewswire/ -- Dallas-based Pie Five Pizza is bringing the heat to the Sunshine State with another Florida development deal with up to 20 new locations in the Tampa market with DP5 Investments. In September, the leading fast casual pizza chain known for artisan pizzas created and served in under 5 minutes announced a 28-store deal in South Florida and is now adding the Tampa market with the same group.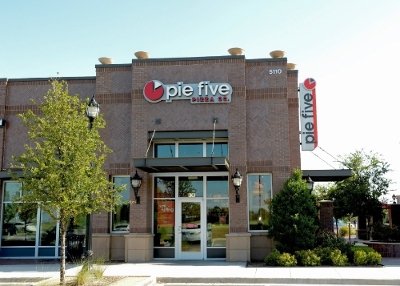 "Florida's west coast deserves artisan make-your-own pies with fresh ingredients, homemade sauces and handcrafted crusts too," said Jeffrey Parker, franchise development partner with DP5 Investments. "We felt like Tampa was a natural expansion of the brand in the Florida market!"
As a former second generation McDonald's franchisee, Parker and his partners with DP5 Investments bring substantial multi-unit restaurant operations experience to the table. The group is looking for initial sites in Temple Terrace, New Tampa along with Clearwater and St. Petersburg.
"Pie Five looks for...
More