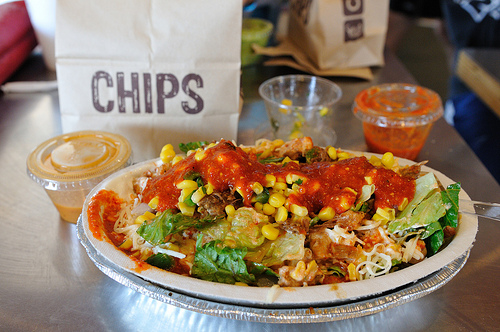 Chipotle (NYSE: CMG) shares have performed outstandingly well over the past few weeks, although the shares are down 2.84% Monday, with a market cap of $22.48 billion. Shares are currently trading at $709.52.
Carnitas are Back
According to a press release the company posted Monday, approximately 90% of Chipotle locations in the United States are back to serving carnitas, or the chain's pork meat option, as per usual. The remaining 10% of locations should have the item by November.
The company stopped serving the item earlier this year, after its current supplier was no longer meeting the rigorous ethical standards the company sets for its meat suppliers. The item then went on a brief hiatus while Chipotle searched for a new supplier, eventually settling on Karrow Foods based out of the United Kingdom, the press release reported.
"The decision to stop selling Carnitas in many of our restaurants was an easy one," Chairman and Co-CEO at Chipotle Steve Ells said, according to the press release. "We simply will not compromise our high standards for animal welfare. Since making this decision, we have heard from thousands of our customers who have expressed support for our decision, and commended us for standing on principle. Now, we are excited to have Carnitas back in nearly all of our restaurants, and want to thank our customers for their patience while we worked to address this issue."
Sued for Strange Hiring Practice
According to a recent report, the Mexican grill is currently being sued due to its hiring practices, according to Eater. During the interview process at a California location, Chipotle reportedly mislead applicants into signing a background check consent form bundled with a general consent agreement.
This sounds strange for the company, which proudly keeps many aspects of its business completely transparent.
For more business and financial news, click here.