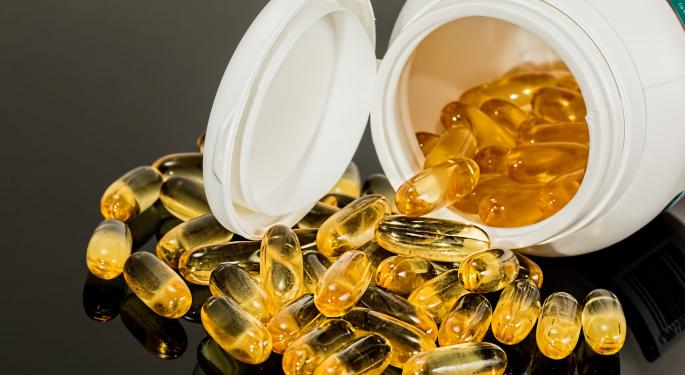 Morgan Stanley's Andrew Berens downgraded shares of Cempra Inc CEMP to Underweight from Overweight with a price target slashed to $5 from $35 following the U.S. Food and Drug Administration's vote.
The FDA's Antimicrobial Disease Advisory Committee voted in favor of Cempra's Solithera 7-6, which averted the analyst's worst-case scenario. However, Solithera was originally perceived to be much safer and a more effective antibiotic with multi-blockbuster potential.
"It has become clear through the FDA's briefing and presentations materials and in the advisory panel's feedback, that the drug, while offering some modest benefits in terms of efficacy and resistance, is burdened by a number of significant safety signals throughout the development program, as well as a clear parallel to Ketek, a drug with a troubled regulatory and commercial past," Berens wrote.
Berens noted that while the FDA could ultimately approve Cempra's drug once the company fixes several outstanding issues, the safety concerns will hurt the drug's adoption commercially. In addition, investor enthusiasm concerning Solithera's positioning as a niche drug will be hurt by restrictive labeling and warnings about liver toxicity.
Finally, the analyst believes the FDA could also request Cempra provide additional safety data from large trials ahead of any approval which many investors may find hard to justify given the risks and expenses in the face of a limited commercial opportunity.
The stock has fallen from just under $20 a share to $6.85 since last week. Shares were down another 3.6 percent in Tuesday's pre-market session.
| Date | Firm | Action | From | To |
| --- | --- | --- | --- | --- |
| Nov 2016 | Morgan Stanley | Downgrades | Overweight | Underweight |
| Nov 2016 | Gabelli & Co. | Downgrades | Buy | Hold |
| Nov 2016 | Jefferies | Downgrades | Buy | Hold |
© 2016 Benzinga.com. Benzinga does not provide investment advice. All rights reserved.