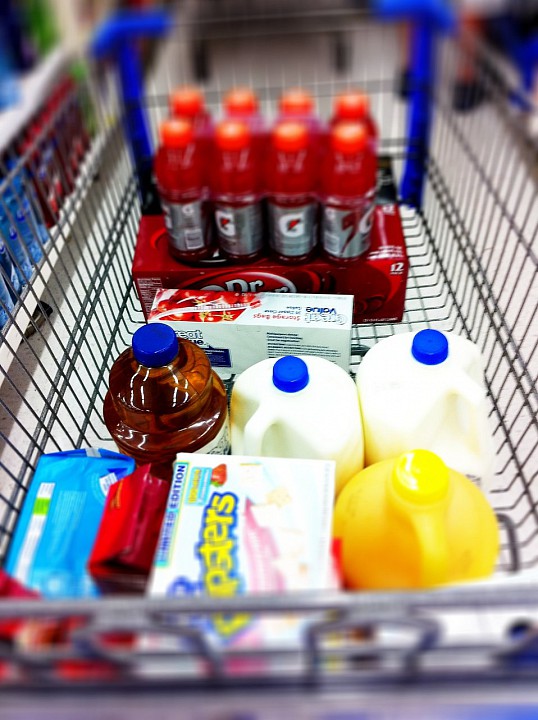 Yea couponing is a huge money saver, but at some point you will get burnt out and want a little break. During your break you don't want to feel stupid by paying the average retail price for everything and triple your grocery shopping budget. All you want is a break from the coupon hunting. There are a few ways and strategies you can use to remain a bargain grocery shopper during your mini (hopefully not permanent) break from couponing.
Plan your meals.
This is by far one of the biggest money savers. Before you head out to your shopping trip, take a look inside of your fridge and cabinets and write down all of the items you have that are meal savvy. Canned tuna, meats, frozen veggies, spices, snacks, etc. From that list, see if you can create a couple of prospect meals. If you can, then all you need to do when you go grocery shopping is pick up the item that will complete the meal. Instead of going into the store and splurging on those "Oo this is on sale, i'm gonna make this tonight" items.
Attack sales.
Majority of food retail establishments have weekly deals and sales. You can take advantage of those as well as the wonders of the internet and your local paper to see what stores are offer deals. At times, your paper boy may drop off a bag of paper ads which also include coupons. These ads show exactly what items are in the hot seat for deal of the week. Make sure you are familiar with all the grocery stores in your area, you don't want to miss out !
Forget about name brand foods.
Monsanto doesn't care either, so save your money. A lot of people are comfortable with paying more just for the quality. When in deep reality the meat from Perdue is no way better than the XYZ brand. They are both contaminated by altering substances such as synthetic hormones. Being a brand hog is eating up your budget, admit it. Maybe you want to feel safe with the best quality meat for Friday's dinner. With your minor items such as snacks and condiments try the cheaper brands. You will see a huge difference, even starting out with the small things.