Both the NASDAQ and S&P 500 are slightly in the green this morning as positive momentum continues to buffet the market. However not all stocks are enjoying the fruits of this momentum. Five in particular are trending in the wrong direction on heavy volume. Let's find out why and whether the catalyst is only a short-term setback or a blow to long-term formulas as well.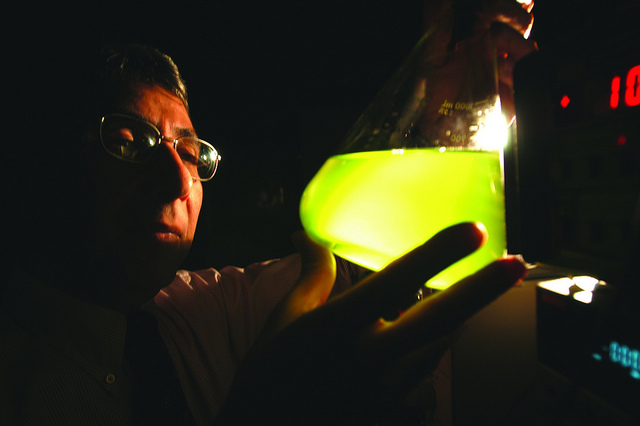 Cempra Inc (NASDAQ:CEMP)
Elite Investors with Long Positions (as of June 30): 19
Aggregate Value of Elite Investors' Holdings (as of June 30): $171 Million
Percentage of Shares Owned by Elite Investors (as of June 30): 11.40%
Let's start with Cempra Inc (NASDAQ:CEMP) which has crumbled by over 35% in morning trading despite the company's antibiotic drug solithromycin meeting its main goal in a phase 3 study, which was to be as effective as Bayer's moxifloxacin. Despite the efficacy of the treatment, the number of adverse events suffered by patients in the study was over twice as high as those for the rival treatment, at 34.3% to 13.1%. The market reaction may be overly strong, as the occurrence of serious adverse events was much closer, at 6.9% to 5.4%, which leaves the drug fully within the realm of being a legitimate option for defeating bacteria. Cempra Inc (NASDAQ:CEMP) has a couple of big backers in Dennis Purcell's Aisling Capital and James A. Silverman's Opaleye Management, which have 11.22% and 6.69% of their public equity portfolio's capital allocated to the stock respectively, as of June 30.
Whether elite hedge funds collectively like a stock or not is an important metric to consider, as these large investors show a great level of skill and expertise when it comes to picking stocks. Over the last few years equity hedge funds have trailed the market by a large margin, but that's mostly due to their hedging and short positions, which perform poorly in a bull market. Their long positions performed far better, especially their small-cap picks, which have the...
More