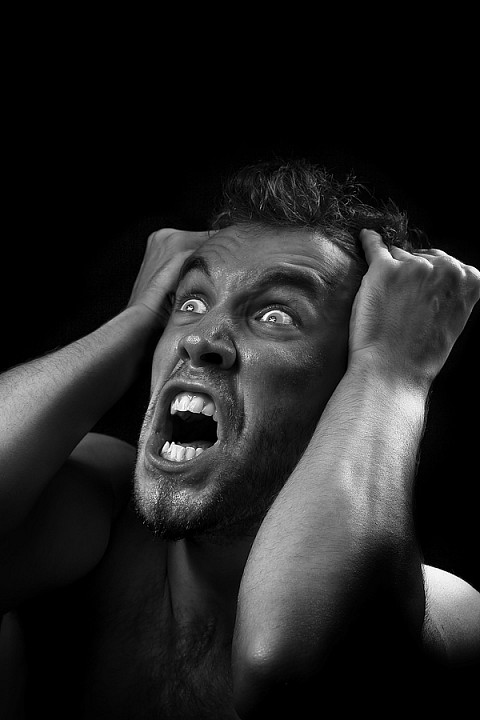 ANXIETY: A Schlumberger new hire responds to a call to a sit down meeting (IMAGE: dchousesmarts.com)
We all knew stuff like this was inevitable and only a matter of time, but it doesn't make it any less grim when the news materializes right there before your eyes. 
Weatherford International Plc has announced--in an effort to regulate its cash flow in and out of the company--that it will be cutting in the general ballpark of around 5,000 jobs, or nine percent of its entire workforce, to balance against the loss of revenue from the oil glut and pricing crisis that is wiping out operating profits across the globe.
How long the Saudis will be able--or simply willing--to keep production cranking at present levels to protect their share of the market for the coming years of a morphing market remains to be seen. But these manpower cuts are likely only just beginning as ripple effects of the profit gutting of the business spills overboard from the tight world of production down into many other tied-in industries.
Weatherford, which--according to Bloomberg Business-- employs in the ballpark of 56,000 workers globally announced through company spokespersons that they anticipate the employment cuts to result in the savings of just north of $350,000 annually.
Schlumberger NV, which is the leader in providing oilfield services globally, has announced that they will be cutting 9,000 employees off of rolls into layoff. Baker Hughes, competitor of Schlumberger (ie another oilfield services company), has announced that it will be notching back its own workforce by 7,000 employees.
That's twenty thousand jobs lost across the space of one single article and rather grim indeed. 
In other news across this world of Oil Hurt, fuel giant BP Plc announced that wages would be frozen across the board this year. And Resolute Energy has reported that it will be slashing the annual base pay wages of its Chief Executive Officer by 96%.
Painful news like this has only just begun. Careful analysis of the jobs numbers coming in for January tells the grim tale coming out of the energy sector indeed. According to an article just published in ValueWalk:
40% of total January job cuts were related to drop in oil
The report further details that oil's massive fall is responsible for 40% of the 53,041 job cuts from January. Even worse, the total from last month was up 63% from December's "planned layoffs" of 32,640 looking from a broad perspective. Additionally, the January layoff numbers rose 18% year over year.
Looking at the energy sector's layoffs directly, 21,322 Americans lost their jobs to collapsing oil last month. The total number of jobs cut from energy sector for the entire year of 2014 comes out to be 14,262. Basically, what it comes down to is the fact that the total energy job cuts for January 2015 was 42% higher than the total number of jobs lost the entire year of 2014. This is a sever jump and certainly shows that oil-related companies are feeling the squeeze with very limited options to stop the bleeding, and unfortunately, job cuts are usually one of the first options that are used.
[END QUOTE]
Very grim indeed when one realizes that these employment slides have likely only just begun. How long an industry can continue to bleed revenue and jobs before serious butchery begins at the shut-down level is an open question. The strong will as always survive longer than the already hurting and the new. But the realization that the oil slide has only just begun to apply the operating scalpel into the heart of the industry is a frightening one. I wouldn't want to be in the business of exploration at a small to moderate sized company right now .  .  .   or drilling at a well with a limited reservoir, either.
Keep your suit of armor on folks. If you work in the biz, and you had an adorable dream of eventually opening up that little shoe store in Goshen NY or Jersey City with your cousin or your wife, now is probably the time .  .  .  .
Preston Clive
2/5/2015***