The company will make plenty of money in the future, so why panic?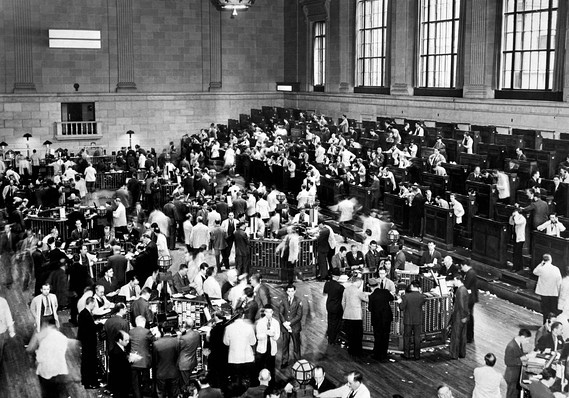 Getty Images
The 1929 stock market crash was a cause for panic. Apple's 15% stock decline since April is not.

Are you kidding me?
Apple's stock could "crash the market"?
Apple is in "meltdown"?
Apple "loses $113 billion"?
When I read things like that, sometimes from serious commentators, I hear an echoing voice from my youth.
It's the voice of the young John McEnroe, aka "Superbrat," on the sedate Centre Court at Wimbledon in the early 1980s: "You cannot be serious!"
I'm starting to wonder how many people actually understand the basics of the stock market ... even after all we've been through over the past two decades.
A stock cannot "break" or "crash" the market.
Volatility is to stocks what rain is to the west coast of Ireland: a perennial feature. Anyone who is still surprised has either had too much Guinness, or too little.
When a big stock rises, it "gains" a lot of paper value. When it falls, it "loses" a lot of paper value. Within reasonable boundaries, this is normal. AppleAAPL, +0.34% is down about 15% from its peak in April. It is still up, slightly, for the year as a whole.
Short-term moves in stocks are only relevant if you are looking to buy and want a bargain — or, where a stock may be overvalued, if you are looking to sell.
http://www.marketwatch.com/story/it-seems-weve-lost-our-mind...