CIMB Group Holdings Bhd. (CIMB), Malaysia's second-biggest lender, and RHB Capital Bhd. agreed to a three-way merger valued at 72.5 billion ringgit ($22.3 billion) that creates the nation's largest bank by assets.
Shares of CIMB fell 4 percent as of the 12:30 p.m. trading break, heading for the lowest close since November 2011, while those of RHB rose 2.3 percent. RHB will issue new shares to acquire CIMB and units of both firms will form a "mega-Islamic bank" with Malaysia Building Society Bhd. (MBS), the lenders said yesterday. Malaysia Building Society stock rose 9.7 percent.
"The valuation on CIMB is lower than expected -- the share swap is not to the advantage of CIMB shareholders," said Ang Kok Heng, chief investment officer of Phillip Capital Management Sdn. in Kuala Lumpur, which manages $428 million. He holds shares in the lender.
The agreement highlights a trend toward fewer, bigger lenders in Malaysia as overseas companies expand in the country and leaders of the Association of Southeast Asian Nations integrate the region's markets. A link-up would create a group with total assets of 629 billion ringgit as of June 30, surpassing Malayan Banking Bhd. (MAY)'s 583.4 billion ringgit, according to data compiled by Bloomberg.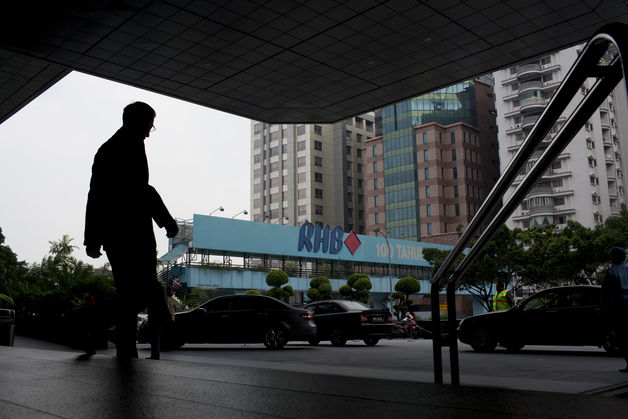 RHB Capital will acquire CIMB for 60.6 billion ringgit, offering 1 RHB share for every 1.38 CIMB shares, according to a joint statement yesterday. The transaction is expected to be completed by mid-2015.