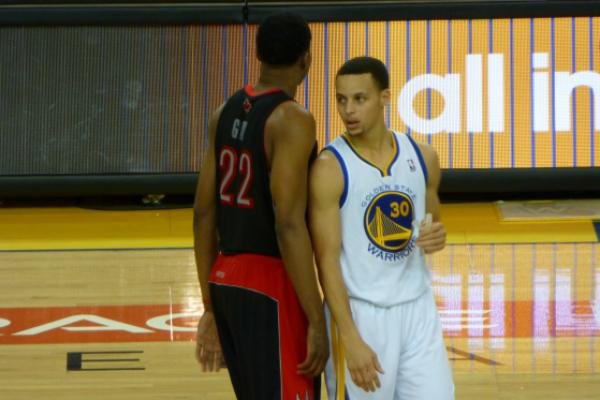 NBA World Champion and NBA MVP Steph Curry took to Twitter to show his support for fellow Under Armour Inc (NYSE: UA) spokesperson Jordan Speith as he goes for another Masters Championship this weekend at Augusta National.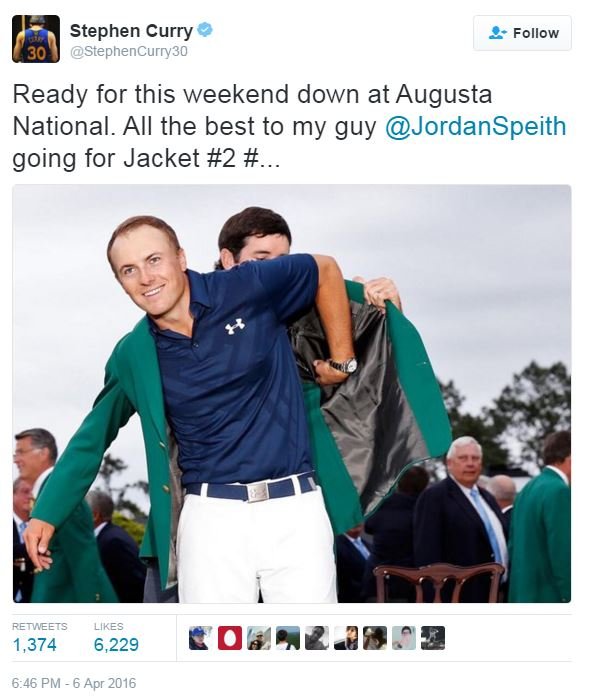 Speith and Curry have been two of Under Armour's biggest names (and biggest money-makers) in recent years as it plays the role of underdog against Nike Inc (NYSE: NKE)'s army of athlete endorsers.
Under Armour is hoping for another big...
More