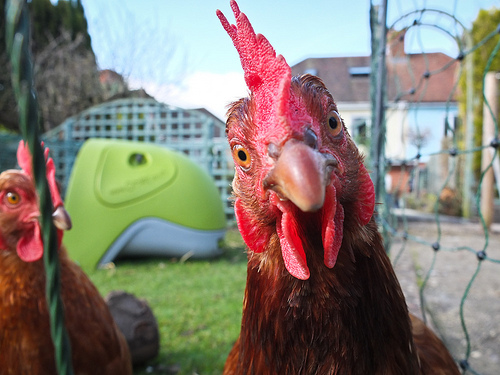 Due to a graphic video released recently depicting animal cruelty, McDonald's (NYSE: FSE) has made the decision to cut dies with one of its chicken suppliers.
According to USA Today, the video depicts workers at a farm in Tennessee hitting small and sick birds with a long stick. Further, it shows workers standing on birds in an attempt to break their necks.
Tyson, a massive chicken producer based in the United States, is a contractor for this particular farm, USA Today reported. The video was taken via hidden camera by the animal rights group Mercy for Animals.
"We're committed to animal well-being but don't believe this video accurately depicts the treatment of chickens by the thousands of farmers who supply us," a Tyson representative said, according to USA Today.
McDonald's also responded to the release of the video in a statement, denouncing the video.
"We're working with Tyson Foods to further investigate this situation and reinforce our expectations around animal health and welfare at the farm level," the statement said, according to USA Today. "We're committed to working with animal welfare and industry experts to inform our policies that promote better management, strong employee education and verification of practices."
For more business and financial news, click here.