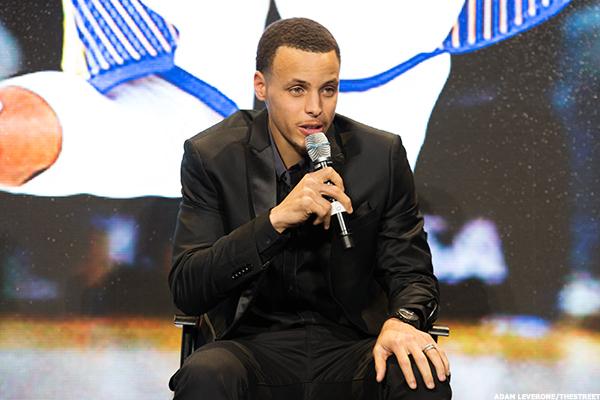 Under Armour (UA) shot to fame on the back of its up-and-coming athletes winning the big games.
But the red-hot athletic brand lately has had to sit back and watch its superstar endorsers deal with a series of heartbreaking disappointments. The latest came Sunday as Stephen Curry's Golden State Warriors -- up 3-1 in the NBA Finals -- lost in dramatic fashion to LeBron James' Cleveland Cavaliers. Not making the outcome any better for league MVP Curry was that he often had little impact during the seven-game series, which led to talk of him possibly dealing with injuries and mental fatigue.
Meanwhile, golfing phenom Jordan Spieth finished Sunday tied for 39th place at U.S. Open. The lackluster U.S. Open showing for Spieth followed his failed bid at...
More