A month-long march higher for European and Asian stock markets stalled on Thursday on concerns the European Central Bank will do nothing immediate at its meeting later in the day to address a deteriorating economic outlook.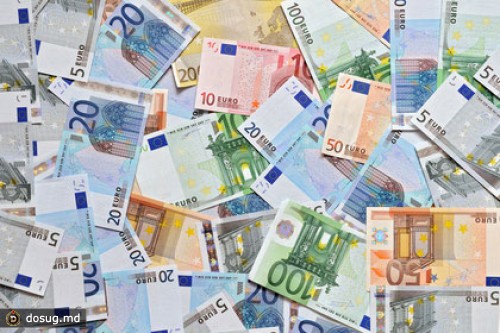 With economies across Europe sputtering, that shares remain near their highest levels since the 2007-8 financial crisis is chiefly a reflection of the billions in stimulus pumped into the financial system by central banks over the past five years.
President Mario Draghi ramped up expectations that the ECB is ready to embark on a new round with a speech at the Jackson Hole conference of central bankers last month underlining concerns about the threat of deflation.
After that hint, anything less than action on Thursday is likely to disappoint stock investors, although there are already signs -- particularly in euro zone bond markets -- of doubts about what the bank can deliver immediately.
"Stocks have been retracing the summer correction, but the rally now lacks momentum ahead of the ECB," FXCM analyst Vincent Ganne said. "A lot has been priced in already so risks are on the downside if Draghi disappoints."
The euro zone's major stock markets fell back by between a third and a half a percent in early deals, although the fall in the pan-European FTSEurofirst blue chip index was softened by a small rise in London.
"Speculation of full-blown QE was fueled when Draghi delivered his speech in Jackson Hole, but it is difficult for the ECB to unleash another weapon when they have not seen the impact of something which they have already announced," said Naeem Aslam, chief market analyst at AvaTrade.
"The best case scenario could very well be that Mr Draghi may announce more details about the ABS program since they have hired Blackrock for this purpose. The other bullish scenario could be 10 basis points cut by the bank, but I am positive that the bank may not be using this card as of yet."
The ECB last month appointed the world's biggest asset management company, Blackrock, to advise on the design and implementation of its plan to, if needed, buy asset-backed securities - part of efforts to avoid outright government bond purchases.
The euro, which has suffered from the rise in expectations that the ECB could embark on such outright money-printing, was on the back foot again after a brief recovery.
The ECB already announced in June it would embark on another program of cheap long-term loans to banks later this month.
APPLE PLAY
Global shares had rallied on Wednesday when Russian President Vladimir Putin, after speaking to Ukrainian President Petrol Poroshenko by phone, said he believed Kiev and pro-Russian separatists could reach agreement on a ceasefire at talks in Minsk on Friday.
While Poroshenko also indicated the conversation with Putin had injected some momentum into efforts to end the Ukraine conflict, Ukrainian Prime Minister Arseny Yatseniuk dismissed the plan as a "deception".
That helped knock back Asian shares overnight and MSCI's broadest index of Asia-Pacific shares outside Japan eased 0.1 percent while Japan's Nikkei average shed 0.3 percent.
U.S. shares were also dragged down by a fall in Apple, hit by concerns over a possible security breach a week before the launch of its new iPhone and as rival Samsung Electronics Co Ltd launched a new product.
"I suspect hedge funds have started to unwind their long-Apple, short-Samsung positions ahead of the announcement of the new iPhone," said Norihiro Fujito, a senior strategist at Mitsubishi UFJ Morgan Stanley Securities.
Samsung Electronics rose 1.8 percent, helping to lift Seoul's Kospi 0.25 percent.
The Bank of Japan maintained its policy on Thursday, leaving its massive stimulus program unchanged. The Bank of England also meets on Thursday and is expected to leave policy unchanged.
The dollar traded at 104.95 yen to the dollar, off Wednesday's eight-month high of 105.31.
Source: http://www.reuters.com/