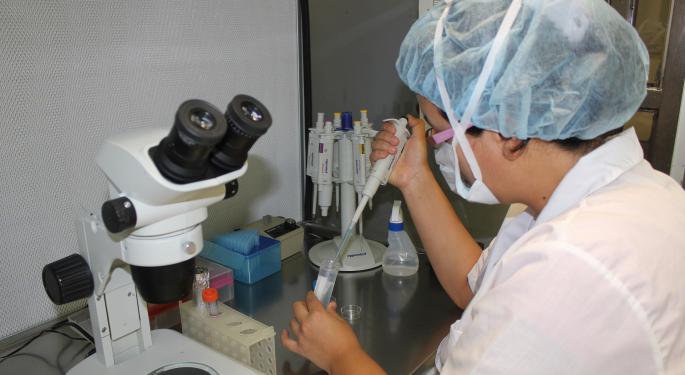 In a classic example of how trial results can impact stock prices, shares of Heat Biologics Inc HTBX 55.28% plunged 58 percent in the Thursday's pre-market hours following a negative outcome of its bladder cancer study, while bluebird bio Inc BLUE 23.78%'s impressive early cancer studies propelled the stock by 22 percent.
The Trials
Heat Biologics said its phase 2 trial of Vesigenurtacel-L (HS-410) in combination with BCG in patients with non-muscle invasive bladder cancer (NMIBC) failed to meet primary endpoint. The primary endpoint was proportion of recurrence-free survival at one year between the vaccine and placebo arms of the trial.
the other hand, bluebird bio said early data from its ongoing Phase 1 study of bb2121 showed objective anti-tumor responses in heavily pre-treated multiple myeloma patients. bluebird bio is developing bb2121 in collaboration with Celgene Corporation CELG 0.93%.
Recent Stock Performance
Shares of Durham, North Carolina-based Heat Biologics closed Wednesday's trading at $2.87, while bluebird bio ended trading at $60.35.
In the pre-market hours Thursday, Heat Biologics sank 58 percent to $1.20, while Cambridge, Massachusetts-based bluebird bio surged 22.54 percent to $73.95. Shares of Celegene too gained 1.6 percent to $120.45 on the news.
© 2016 Benzinga.com. Benzinga does not provide investment advice. All rights reserved.