Tomi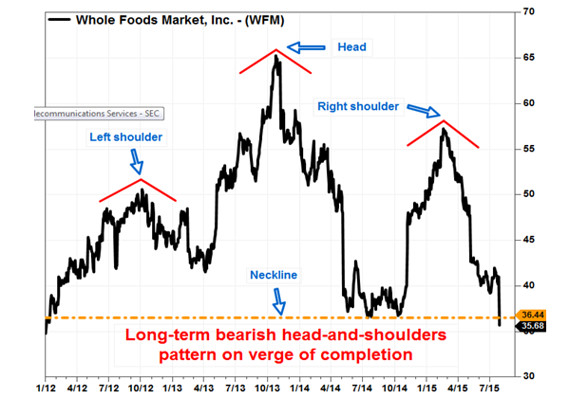 Whole Foods Market Inc. may not have as much time as it hopes to repair its image, because the natural-foods grocer's stock has reached the edge of a technical cliff, that warns of a potentially massive selloff.
The stock tumbled 13% in afternoon trade Thursday to a 3 1/2-year low, after the company reported late Wednesday disappointing fiscal third-quarter results and provided a downbeat outlook.
Although the company WFM, -12.28% did mention a number of headwinds that have been holding it back, such as increased competition, price deflation in certain categories and a more price-sensitive consumer, management highlighted the negative national media attention it got from the Department of Consumer Affairs weights and measures audit in New York City, showing the company had repeatedly overcharged its...
More