In the few short days since Saudi Arabia erupted in a 'pre-emptive coup', the nation's credit risk has spiked dramatically higher, bets on a devaluation of the Riyal have surged, oil has jumped, and the Tadawul All-Share Index is... unch.
Saudi Credit Risk has spiked...The cost of insuring exposure to the country's debt against default has spiked the most in seven months in the two days since it arrested dozens of princes, billionaires and public officials as part of an anti corruption drive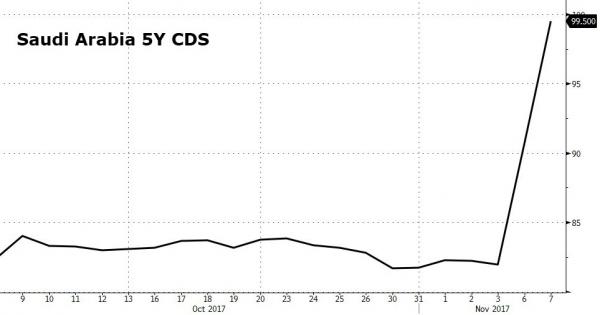 3-month Riyal forwards have plunged...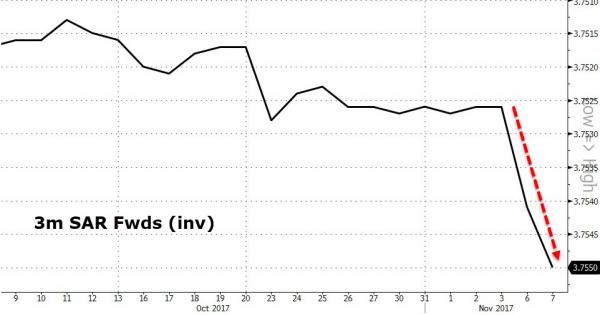 And the recently issued 3.625s of March 2028 have tumbled...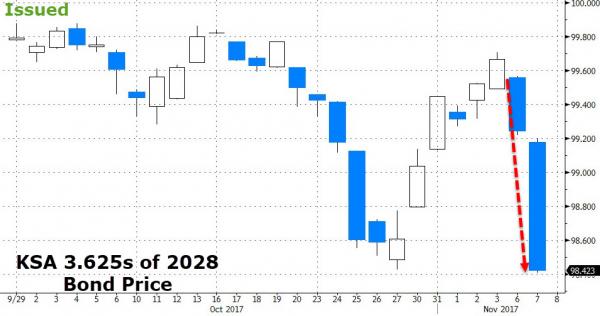 But the stock market has miraculously been panic-bid every day this week since the purge...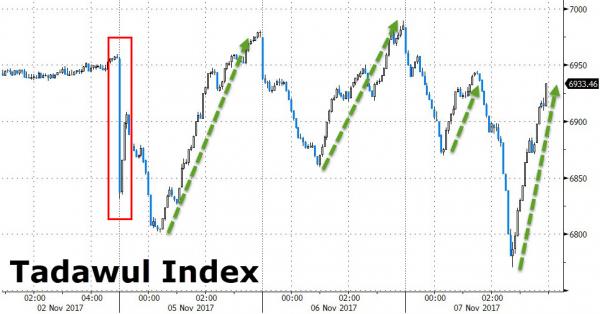 Driven by a surge in Saudi Banks!
"rigged"?