Overheard in China last night...
It all started with China... after droppiong 100s of billion of Yuan to "stabilize" the market already, why not do some more...
On the lowest volume EVER!!!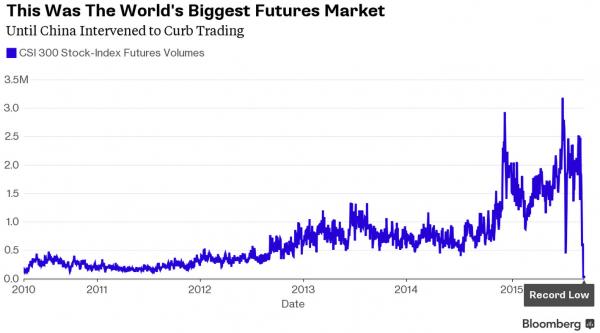 Japanese stocks were utterly insane!!!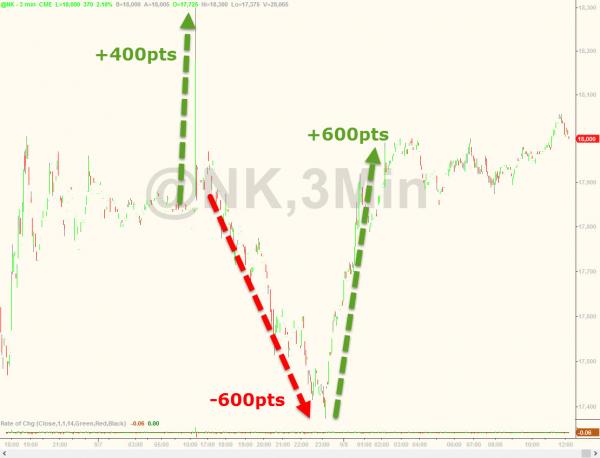 And everything lifted with it... FOR ANYONE WHO SAYS CHINA DOESN'T MATTER - YOU'RE WRONG!!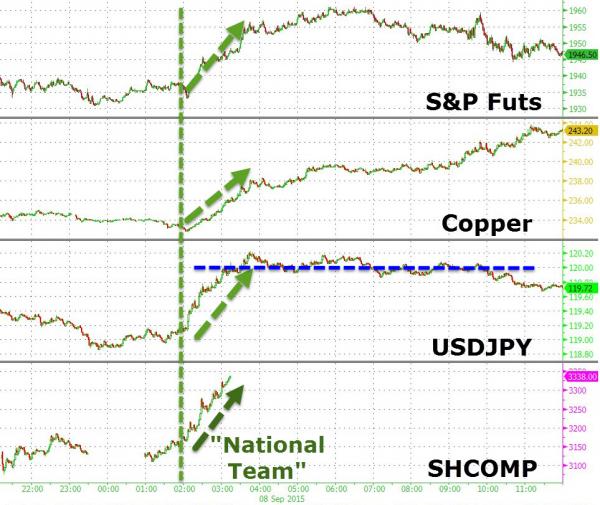 European and US stocks followed...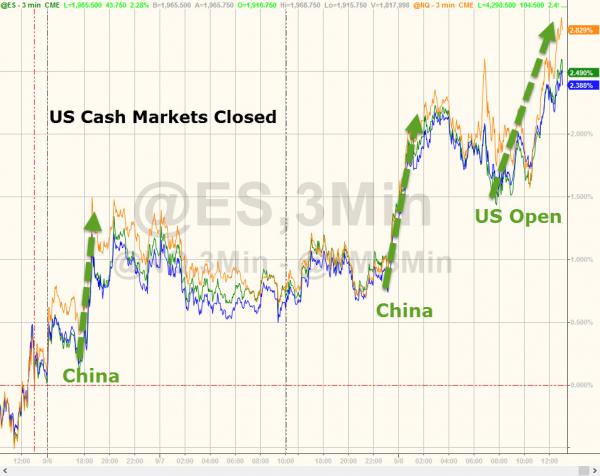 Trannies won the day overall but it was a one-way street after Europe closed. Dow closed +380 points!! (12 of the last 14 days triple digit change)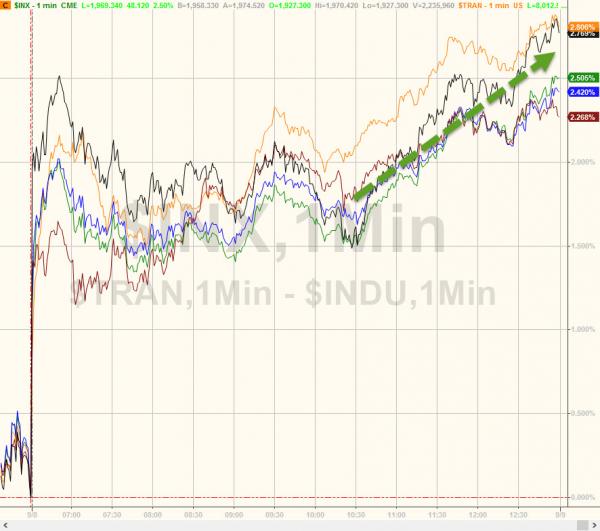 "Out Of Correction"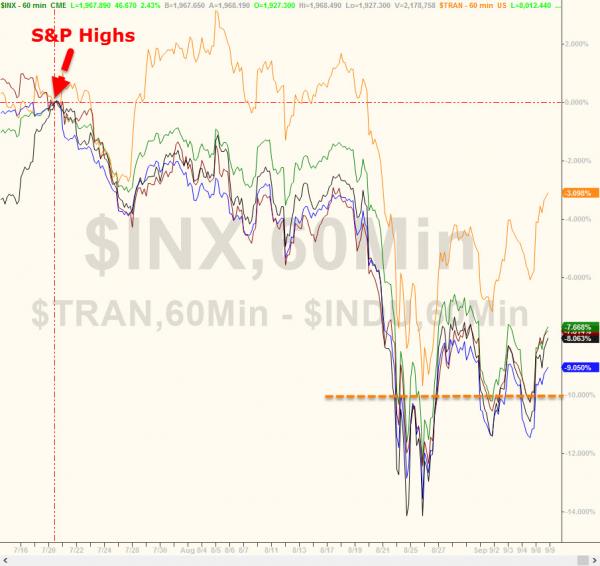 Note - Dow Futures back to the 50% Retracement level... and making lower highs...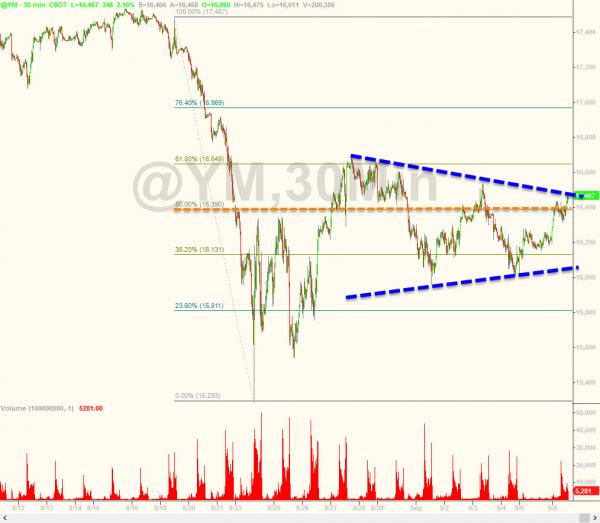 VIX term structure remains in backwardation, VVIX (vol of vol) holding above 100, and VIX skew is extremely high..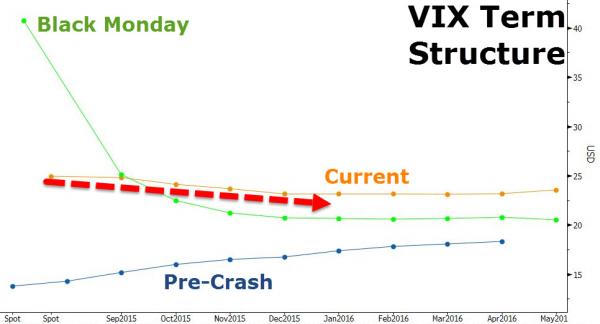 Here is a thought though - BABA was a massive hedge fund hotel... so one wonders how much of this move today is covering Momo names and unwinding the index hedge against them...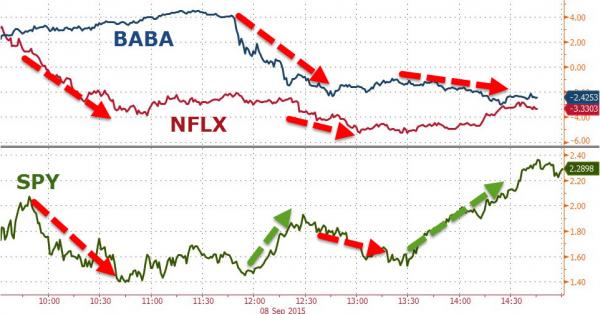 NOTE that NFLX weakness weighed on the S&P (on concerns AAPL announces streaming video competition)
FANG is F##ked...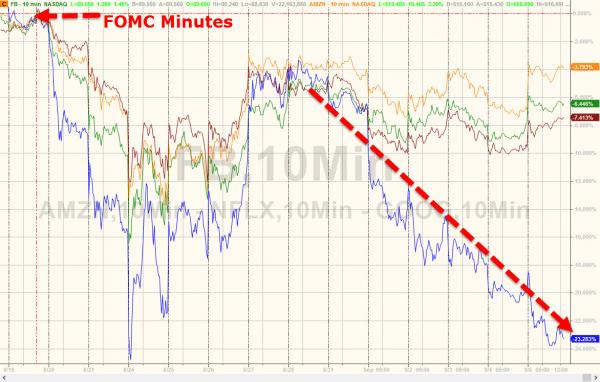 And GRUB snubbed to record lows as Amazon starts restaurant deliveries...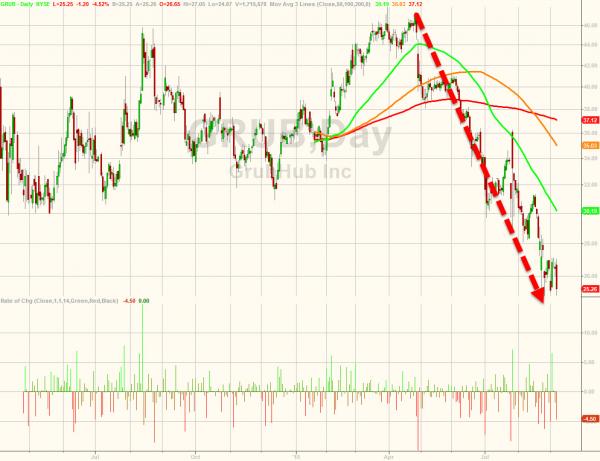 Crude & Copper soared, Silver also ripped, gold was flat...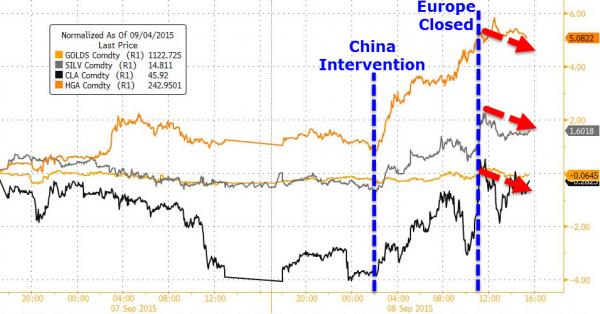 NOTE - Brent Crude Implied Vol surged to 60 - its highest since 2009...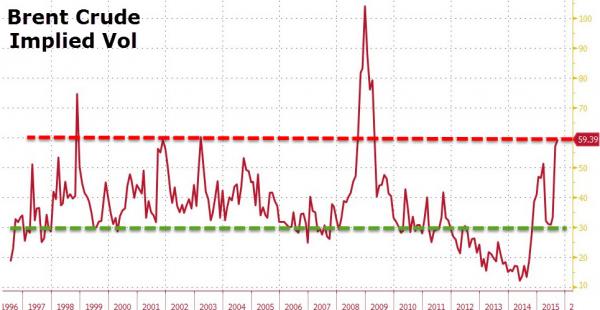 And USO and OVX remain nmotably decoupled after the month-end melt-up...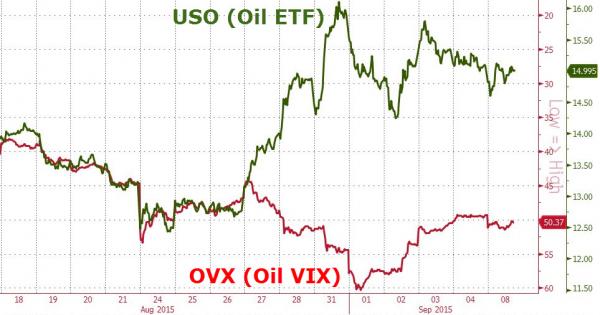 As Stocks and USDJPY danced together all night and all day... until tyhe last 30 when momo was ignited and stock were on ther own with VBIX
Dear BOJ: 120 needs a gentle nudge.

— zerohedge (@zerohedge)

https://twitter.com/zerohedge/status/641263786888941568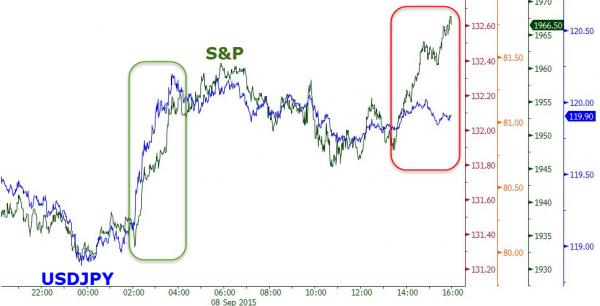 But The US Dollar ended the day modestly lower from Friday (with AUD and GBP strength countered by CHF and JPY weakness)...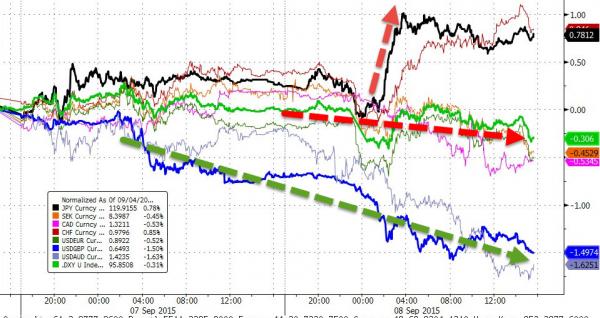 Treasuries were dumped unceremoniously - though we do note that the calendar for corporate issuance is extremely heavy and the velocity of today's move suggests heavy rate-lock pressure...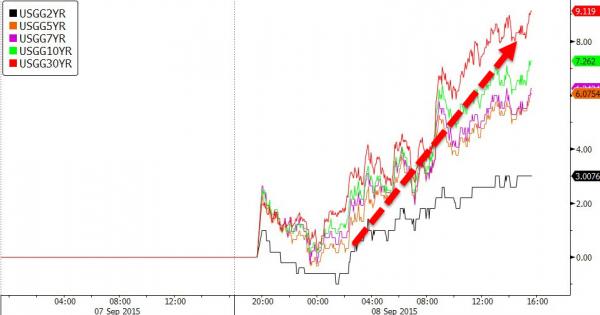 This is the highest closing print for 30Y yields in 6 weeks - though remained below the crucial 3.00% level all day.
Copper was the big story of the day - rising 5.4% on the day - the most since May 2013 - and busting above its 50DMA after crashing following its break below in May...
Charts: Bloomberg