By Preston Clive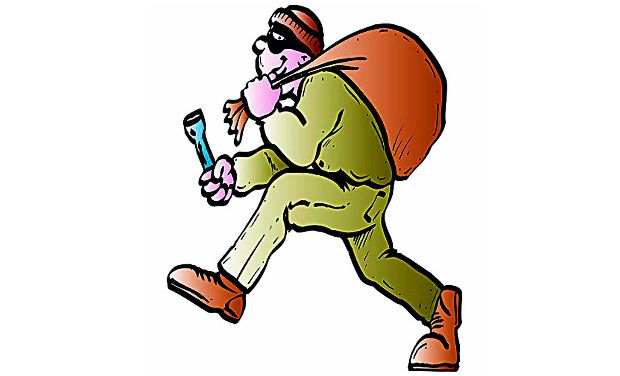 Take the jobs and run .  .  .  (IMAGE: deccanchronichle.com)
Quite excellent, is what I have to say. Quite excellent indeed.
Against what appeared a never ending rush of manufacturing jobs hemorrhaging to China and Mexico, great news has brightened up our national complexion, at least vis a vis the aerospace business. Running up to the year 2012, the cost-cutting trend in major aerospace corporations was to outsource manufacturing to countries where low wage labor was freely available, like China and Mexico.
Now, all of a sudden and without any warning (it's the game show host in me talking) the United States has become the unexpected hotspot for aerospace manufacturing. Believe it and faint.
This welcome information is flowing from industry analysts ICF International, who broke down 2000 manufacturing investments made since the turn of the millennium--and they discovered that since 2012-13 there were 28 manufacturing investments made in the US. This is compared to a paltry 8 in China and 8 in Mexico for the same time frame. 
That's a financial-industrial paradigm shift if there ever was one. Just a few years ago it seemed like it all was heading to China.
What is driving this shift in direction? Well, for one thing, the major aircraft manufacturers are under continuing pressure to offset mounting costs within their manufacturing and assembly supply chains versus falling plane ticket revenue when adjusted for inflation. In addition to this, home has never looked so good as a manufacturing base owing to the following factors: rising labor wages in overseas markets, and reduced amount of human hand/"touch" labor in sophisticated manufacturing centers like the USA as supersophisticated robots take over assembly-line tasks that once required expensive unionized blue collar workers.
Maximizing efficiency across the board in American manufacturer Boeing, for example, has revealed some majorly absurd overseas labor journeys. Their Dreamliner 787 line has had a significant portion of its overseas manufacturing brought back home; in their internal auditing and restructuring its supply chain, it discovered a Dreamliner air duct that was manufactured in the Seattle area, sent to Italy, boxed up there, and sent back to the USA to be integrated into the airship.  
With labor savings such a new concept for the United States for such a labor intensive industry as aerospace, the various states in the union are gearing up to attract manufacturing to their industrial parks to build their business base and put their locals back to work in great paying jobs. Florida, already close to the Airbus factory over in Mobile, is looking to attract more manufacturing concerns who, owing to their connection to the company via parts manufacturing, need to be close to them. According to a new report on the subject in Yahoo Finance:
Different regions of the United States are stepping up efforts to win aerospace investments. This year, for the first time, a northwest Florida economic development group is the primary sponsor of the Pacific Northwest Aerospace Alliance conference. Florida wants to recruit companies to build the aerospace industry in Florida, said Jennifer Conoley, economic development representative for Gulf Power Co <GLFPN.PK>.
View galleryA 787 Dreamliner being built for Air India is pictured …
A 787 Dreamliner being built for Air India is pictured at South Carolina Boeing final assembly build …
"It was a way to get in front of the audience," Conoley said of the $15,000 sponsorship from Florida's Great Northwest, an association of groups representing the Florida panhandle.
The Florida panhandle region is surrounded by five major aircraft facilities, including Boeing, Airbus, Gulfstream and two Embraer SA <EMBR3.SA> plants, has 60,000 aerospace and defense workers, numerous military bases and more than 500 aerospace and defense companies.
So far, most companies looking to set up there are European suppliers that need to be close to the Airbus factory in Mobile, though some Pacific Northwest companies are looking, she said. 
In any case, reports of rising manufacturing in the USA, and the stealing of excellent wage paying jobs from China and Mexico, is quite rare. Savor it, sip it like fine wine.
Preston Clive
2/12/2015***