Like many a retailer before Target (TGT), the big-box department store chain announced a dismal sales performance for the most recent holiday period.On January 18, 2017, Target announced that its comparable sales fell 1.3% during the November-December holiday period. This number includes digital sales growth of greater than 30 percent. When we back out digital sales, comparable sales fell more than 3% during the period. Alongside these worse than expected results, the company has offered an update to its Q4 2016 guidance as follows:
Target now expects fourth quarter comparable sales in the range of (1.5) percent to (1.0) percent, compared with prior guidance of (1.0) percent to 1.0 percent. In fourth quarter 2016, Target expects both GAAP EPS from continuing operations and Adjusted EPS of $1.45 to $1.55, compared with prior guidance of $1.55 to $1.75.

For full-year 2016, Target now expects GAAP EPS from continuing operations of $4.57 to $4.67, compared with prior guidance of $4.67 to $4.87. The Company expects full-year 2016 Adjusted EPS of $5.00 to $5.10, compared with prior guidance of $5.10 to $5.30.
Given the previous adjusted EPS guidance, the miss is pretty substantial. It should also be recognized that the substantial miss comes with the company having boosted its share repurchase program this year to $5bn. The brick and mortar sales declines combined with the sales lost from its pharmacy business (sale of business segment to CVS) are having a greater impact on all aspects of Target's metric performance, but most importantly the share price performance.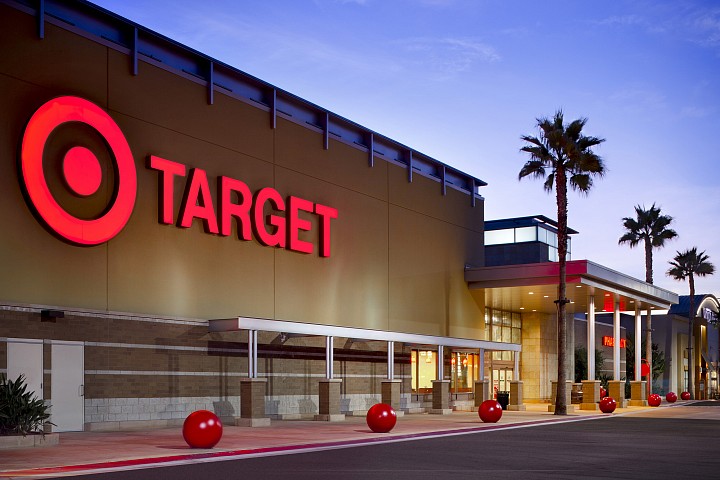 In truth, and as I've said many times before, nothing really works for Target in the way of becoming a better retail operator. The failures are numerous and ongoing and this recent holiday period is just another example of Target's woes. After a 1.2% comp sales performance in Q1 of 2016, it's been all down hill. In Q2 the company exhibited a 1.1% decline in comp sales followed by a .2% decline in Q3 2016. It should also be known that after a dismal Q2 period the company lowered its FY16 guidance significantly.
This lowered guidance was the only reason for the stocks surge after its rather poor performance in Q3 2016.In fact, the only reason Target achieved the beats for top and bottom line during the Q3 period was due to lowering the bar enough to jump over, even if ever so slightly. I offered this analysis after the Q3 beat as follows:
The earnings outperformance came with $16.44B in revenues (-6.6% Y/Y) that beat estimates by $140mm. Such a significant beat on top and bottom-line signal that Target simply lowered the bar too much and jumped over that...
More